Actor creates largest animal sanctuary in America
~From Dog Times
Actor, producer, and animal advocate Leo Grillo really wishes people would stop abandoning their pets in the forests and deserts near his Southern California home. While there was a time 35 years ago Grillo thought he could convince people to stop dumping their dogs and cats, he has long known those efforts would prove futile.
With no one to care for them and nowhere to turn, deserted animals often have only one hope to survive — Leo Grillo. Grillo promises every animal he finds that he'll give them the happy life they each deserve.
See the entire article HERE
D.E.L.T.A. Rescue receives no help from the government and relies solely on donor contributions.
Leo, I want to help continue to save abandoned cat and dog angels, and care for all their needs for life.
Your life-saving gift will help . . .
Rescue cats and dogs who are abandoned, or born, in the wilderness.
Love and care for them daily at our "no-kill" sanctuary.
Your gifts go directly to the animals… come see for yourself on one of our "MEMBERS-ONLY" tours.
For the animals,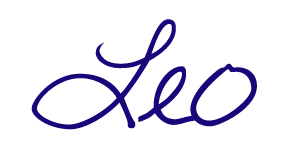 Leo Grillo, Founder