Frequently Asked Questions
Frequently Asked Questions
Make A Donation
Help D.E.L.T.A. Rescue continue to save abandoned cat and dog angels, and care for all their needs for life.
DONATE NOW
At D.E.L.T.A. Rescue we care for our rescues for life. 
This is what makes us different from everyone else.
REQUEST D.E.L.T.A.'s
ESTATE PLANNING PACKAGE
Dedication & Everlasting Love To Animals (D.E.L.T.A. Rescue); founded by Leo Grillo in 1979, is a non-profit wilderness animal rescue organization.
The DELTA Rescue staff provides food, medical care, as well as everlasting love and dedication to animals that have been abandoned in the wilderness. On a daily basis animals are abandoned in the forests and deserts without any food or water.
For over 40 years now Leo has personally rescued thousands of animals that would have otherwise faced certain death. Once Leo has rescued one of these precious animals they are then taken to the D.E.L.T.A. Rescue Super Sanctuary: the largest, no-kill, and care-for-life sanctuary in the world. The Super Sanctuary sits on a 115-acre mountaintop and is currently home to 1,500 cats and dogs.
Each of our dogs is either spayed or neutered, and then "married" to another rescued dog of the opposite sex. The married couple lives in a huge yard with their own stuccoed straw bale doghouse. Our 800 cats live in three dozen air-conditioned indoor and outdoor catteries where they each enjoy three meals a day. The formerly feral cats now have a cozy place to sleep, and climbing trees to play on!
At D.E.L.T.A. Rescue we are passionate about the safety and well being of our animals, but our care and concern does not stop there.
Being the largest no-kill shelter in the world, and the most renowned, when people are desperate to "get rid" of their pet, they call us – dozens of times a week! Unlike most groups, we will NOT contribute to the "disposable pet" problem, by letting these people think it is alright to give up their children. We let them know it's a terrible thing, and that they MUST find another way to solve their problem.
All of our partners get a monthly update telling the story of one of our rescued animals and answereing questions from our supporters some of which are on this page. As a donor you'll be getting this q and a every month. We look forward to you sending in your questions that Leo can answer.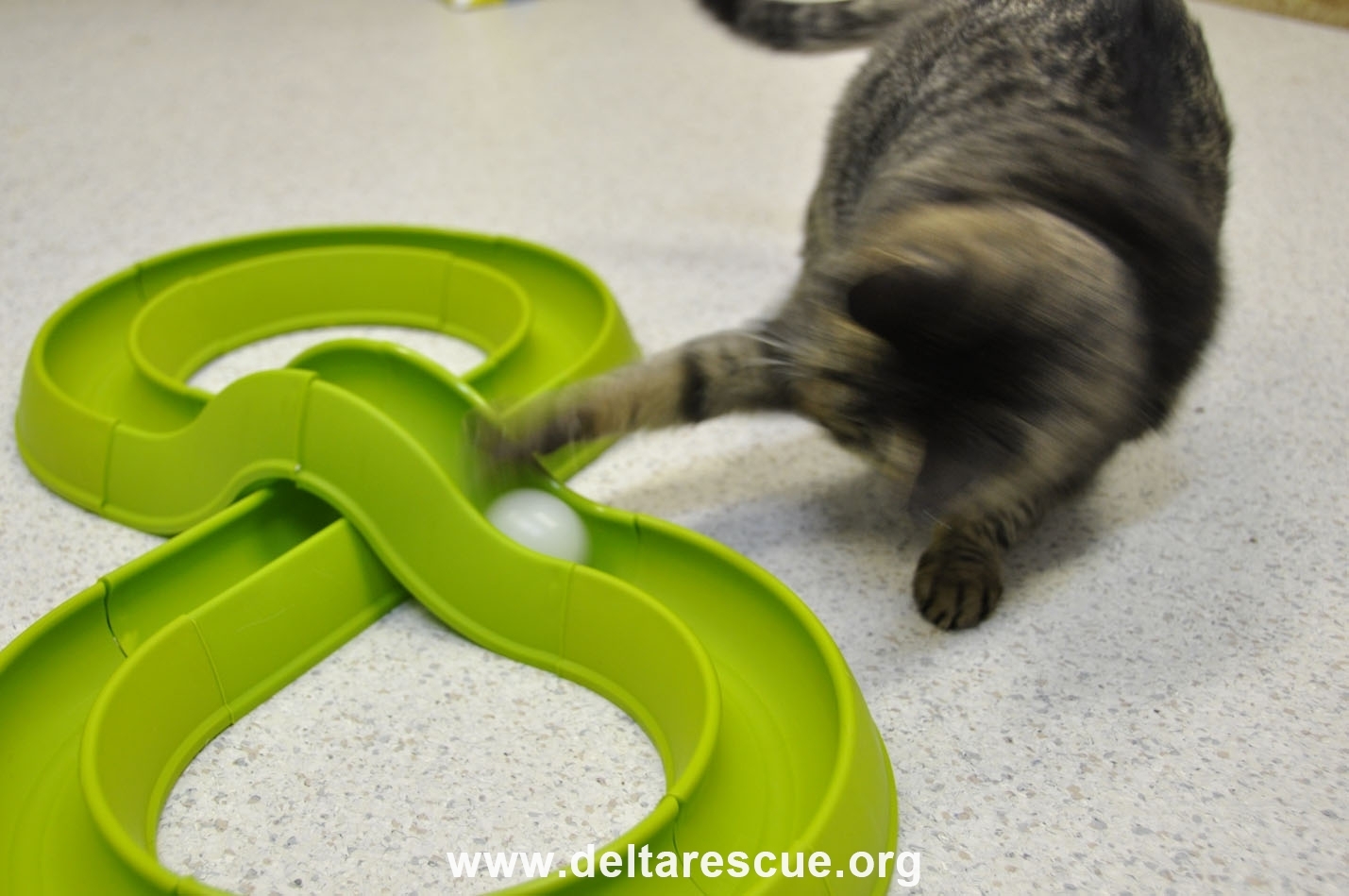 We are always in need of blankets, towels, and treats for our dogs and cats.
Click Here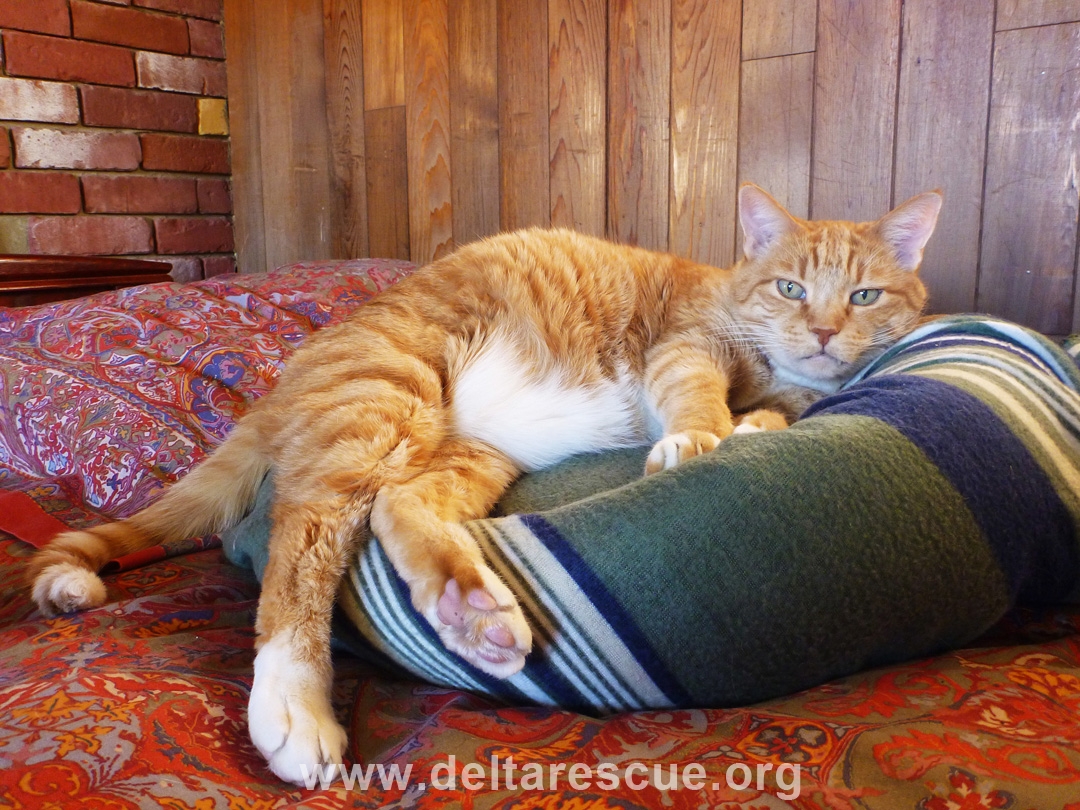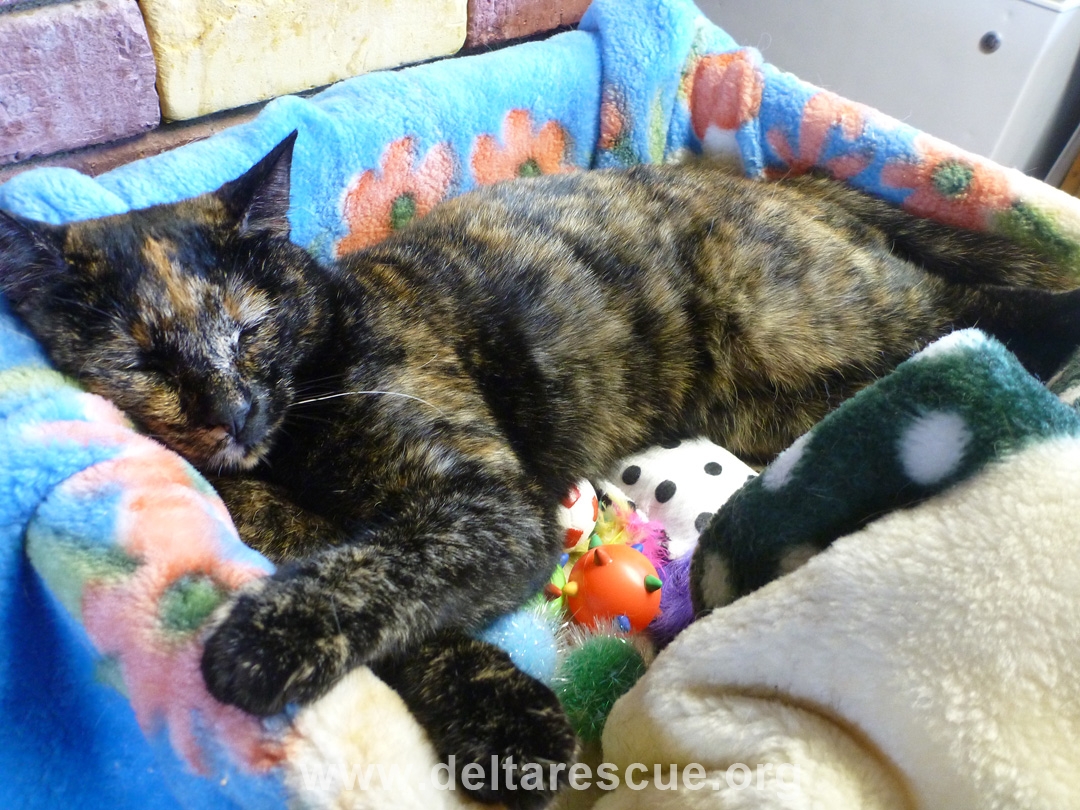 Frequently Asked Questions
It was great to finally meet you on last month's tour of our Super Sanctuary! I still can't get over how large and beautiful Delta Rescue is, and how happy all the animals are. Do you receive any help from the government? EM, West Covina, CA
Expand
Not a dime! Our entire mission and all that it takes to run it and care for over 1,500 dogs & cats, is supported ONLY through donations from people just like you. Without your regular support, our "Camelot" would disappear forever.
How much of my donation goes to help the animals and how much goes into fundraising? MV, New York City
Expand
If you receive our printed newsletter – and you check off the box on the enclosed reply card on how you would like your gift spent, we spend it exactly that way. Built into each amount is our fundraising cost of about 11% – one of the lowest in all of charitable giving. It's like buying something with "tax included" in the price. And when you don't check off a box, or when you say "spend where needed most," it STILL goes into services for the animals and NOT into overhead or fundraising.
Is D.E.L.T.A Rescue considered to be a nonprofit organization? Sonja H.
Expand
YES!, D.E.L.T.A Rescue (Dedication and Everlasting Love To Animals) is a tax -exempt 501 [c] 3 organization dedicated to rescuing animals abandoned in the wilderness and stopping the cruel practice of animal abandonment.
Why do we have to take a tour and why are you not open to the public for all to see what a great job you are doing? DP, Dearborn Heights, MI
Expand
Being the largest care for life sanctuary in the world, and the most renowned, when people are desperate to "get rid" of their pet, they call us – dozens of times a week! Unlike most groups, we will NOT contribute to the "disposable pet" problem by letting these people think it is alright to give up their children. I let them know it's a terrible thing, and that they MUST find another way to solve their problem.
But even being so outspoken on this issue, people still try to get our address so they can abandon their pets on our doorsteps. So tours are scheduled for members only. In a perfect world we would be happy to let everyone see what were doing, but it is far from a perfect world. It's easy to become a partner, just contact us to become a member today.
Can I send you treats for the animals? PE, New Brunswick
Expand
Please send items to our package acceptance service, they will take our boxes and hold them, at:
D.E.L.T.A. Rescue
Package Acceptance Service
6021 Shannon Valley Rd, Acton, CA 93510
Is it true you have a retirement home for your elderly dogs? Would you consider taking in an elderly old lady too? PS, Chicago Ridge, IL
Expand
Never lose your sense of humor! You must mean our "Dog Town." We bought the property in 1986 and built "Dog Town" in 1988 for older, arthritic dogs at our sanctuary.
Do you participate in matching gifts programs from employers and can you automatically deduct donations from my checking account? LC, Carmel, NY
Expand
Yes, we are in a few matching gift programs, but we could be in a lot more! It's up to you though, to go to your personnel department and tell them about us. (This is also VERY GOOD FOR YOU because it singles you out as being civic-minded, and companies like that in their staff!)
But you can make an automatic debit enrollment! You can just drop me a note saying that you would like to talk about setting up an automatic monthly gift from your checking account. Then we will call you and work out the details. Contact our office at 661-269-4010 on how to set it up.
I would like to volunteer to work at your facility. I couldn't see anything on your website asking for volunteers?? I found that unusual, and to be honest, it gave me pause. Do you not use volunteers? Julie V.
Expand
Thank you for taking the time to write to us. We wanted you know that we have about 50 staff members (no volunteers), mostly at our Sanctuary and hospital.
It is very difficult to find committed employees for pay, it would be impossible to do this with volunteers. D.E.L.T.A. Rescue must comply with the Labor Board's orders not to use volunteers for paid positions. With State and Federal Labor and Insurance regulations, we must use paid employees for this work. Violations of this could result in very large fines to D.E.L.T.A. Rescue and could endanger the animals – we don't want to risk this. We look for the best people for each department, so our animals have the highest standard of care, is our number one concern, always.
How can I get some of your video tapes? GJ, Los Angeles
Expand
Why don't you guys do charity events with celebrities like other large animal organization? Won't that bring in lots of money? JS, Houston, TX
Expand
I remember my late father being upset when I was a kid. It was because a well known charity had gone door-to-door to collect nickels, dimes and quarters from people trying to just get by. Then they threw a huge party for their volunteers and spent some donation money on it!
Now, running this rescue and caring for so many animals, there is no time to put on an event, nor the extra money we would need to hire the staff to make the event come together. We are not rich like the others.
There is a person in my neighborhood trapping cats and dumping them in a park. I've called the police and have made reports but they don't seem to care. Is there anything else I can do? Any suggestions? SP. Cleavland, OH
Expand
That's terrible . . . and stealing your cats is illegal. But . . . the answer is to tell the public to keep their cats indoors where they are safe. Did you know that the average life span of a cat outdoors is under 3-years . . . and for an indoor cat it's over 15-years?
Maybe you can print up a flyer and post it around the areas where this is happening? If so, tell people why they should keep their cats indoors. That would save lives as well as warn people about this person.
I have heard that there are a lot of estate planning methods where my beneficiaries will get more money and the IRS less! Do you have information on them? T.D., Los Angeles, CA
Expand
Yes, click here and everything you need to know is listed. There is also a quick WILL you can copy.
As I am ready to re-print the book Animal News From Heaven I can't help but think that if all our animals are waiting to be with us again, then this life should be all about helping every animal we possibly can.
And if I find myself on the other side looking back this way, as in the book, I don't want to regret that I didn't do more to help even more animal angels.
Well, I can't do any more than I am already doing. But I can help secure the future of this mission by making an estate plan that will keep saving lives when I am running D.E.L.T.A. Rescue on the other side! I don't have a big estate, my life has been spent in this charity, not business. But I do have a life insurance policy with our animals as the sole beneficiary. Some of these vehicles will save you taxes too, both now and later.
We are a certified 501c3 organization. Tax ID #: 95-3759277
Charles Leonard
John Rustin
Leo Grillo
D.E.L.T.A. Rescue receives no help from the government and relies solely on donor contributions. Supporters may tour the Sanctuary at our scheduled members only tours. Donor Privacy Policy.
Don't like to donate online? Call us at 1-661-269-4010
To donate by mail, send check to: D.E.L.T.A. Rescue, P.O. Box 9, Glendale, CA 91209