Leo Grillo is an actor and a passionate conservationist and animal welfare activist, and is considered an expert in the field of animal rescue by U.S. county, state and federal agencies.
Leo Grillo is not paid and does not have any compensation package from the Sanctuary. He simply has a love of animals.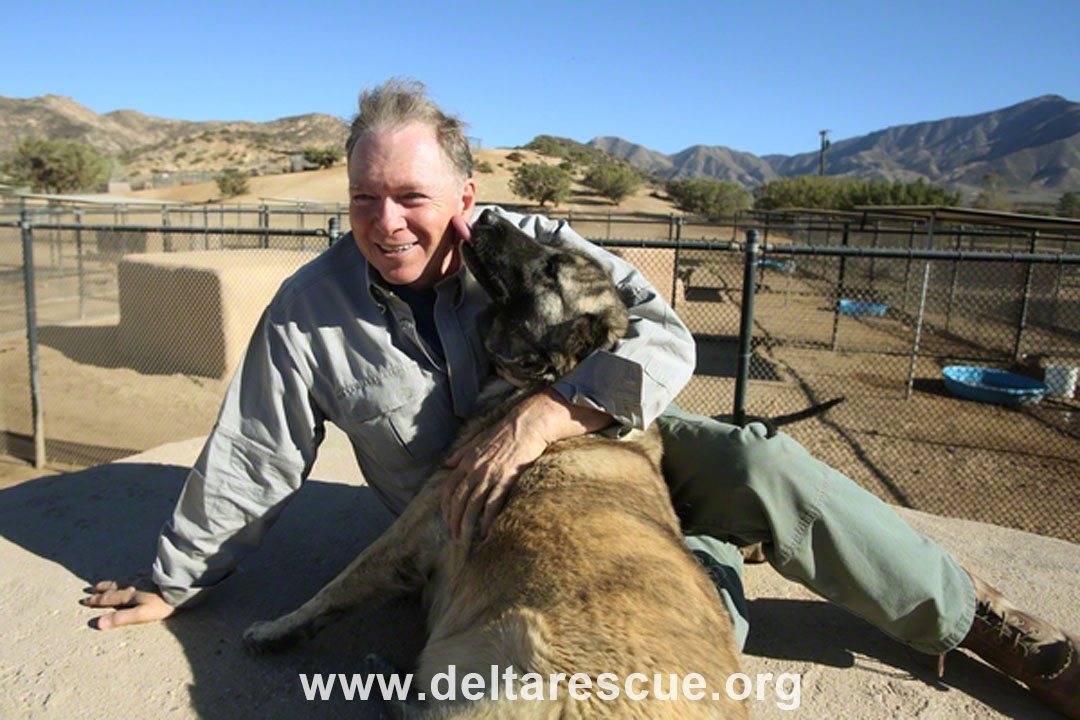 In 1977 Leo Grillo moved to Los Angeles to launch his film career while studying in famed film acting coach Charles Conrad's Master Class. Then in March of 1979, Leo began to have strange dreams about a dog that were about to change his life.
On a trip to Bakersfield to visit his best friend's family Leo was driving through the Angeles National Forest when off to the right, slowly plodding his way along a ridge, was a black Doberman… the very same dog from his dreams! Leo quickly pulled to the side of the road and rescued the very tired and thin dog.
As Leo and the recently rescued dog headed for Bakersfield, he could not help but wonder how someone could have abandoned this sensitive, loving dog in the forest far away from food or water.
Leo named the dog from his dreams "Delta", which means, "change" in Greek, and Delta truly changed Leo's life. "The rescue of Delta was just the beginning of many more wilderness rescues to come."
One such rescue began when Leo and Delta were on a wilderness hike in the Angeles National Forest, and they came across 35 other dogs that were starving and had been abandoned. Leo vowed to save the dogs and was appalled to learn that no humane organization or government agency would help without killing the dogs.
Leo took it upon himself to spend the next year feeding the dogs daily, and medicating them when they were sick. Leo kept the promise he made to the dogs and rescued them when no one else would.
Through the rescue of Delta and the 35 other dogs - Leo formed Dedication & Everlasting Love To Animals (D.E.L.T.A. Rescue), a non-profit wilderness animal rescue organization.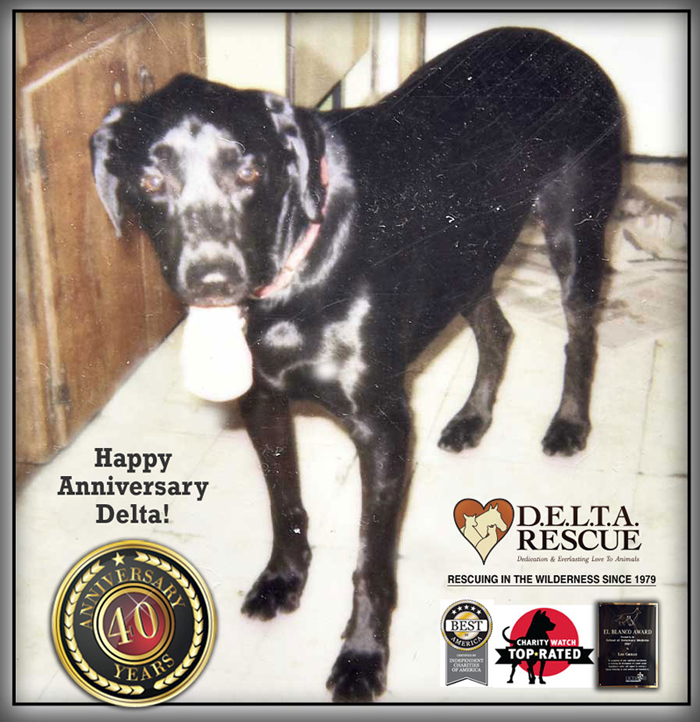 Today, thanks to Delta, D.E.L.T.A. Rescue is the largest no-kill, care for life animal sanctuary in the world. We have more dogs and cats than any organization in the world, and we feel that is something to be proud of.  D.E.L.T.A. Rescue is keeping the promise Leo made to each rescue . . . to keep them safe and loved for the rest of their lives.
Listen to vintage audio from Leo in 1985:
Delta Rescue is home to over 1,500 abandoned cats and dogs. In addition to running D.E.L.T.A. Rescue, Leo also founded the national horse rescue group "Horse Rescue of America" www.horeserescueofamerica.org and "Wildlife Sanctuary of America".
In 2005 Leo starred opposite Grey's Anatomy's "Katherine Heigl" in the thriller "Zyzzyx Road". In 2010 he starred in a family film called "Magic" with "Robert Davi" and "Christopher Llloyd". This heartwarming story is about a dog who is an angel sent to heal a broken family.  www.animalsarepeopletoo.com
D.E.L.T.A. Rescue receives no help from the government and relies solely on donor contributions. Supporters may tour the Sanctuary at our scheduled members only tours. Donor Privacy Policy.  For the love of animals, please learn more about leaving a legacy to the animals.