Dedication & Everlasting Love to Animals, also known, as D.E.L.T.A. Rescue is the largest "No Kill, Care-for-Life," Animal Sanctuary of its kind in the world.
Founded by Leo Grillo in 1979, D.E.L.T.A. Rescue incorporated as a non-profit animal rescue organization in 1981 and that same year became a tax-exempt 501 [c] 3 organization. The D.E.L.T.A. Rescue Super Sanctuary is home to more than 1500 animals that have all been abandoned in the wilderness.
Leo Grillo, founder and president of D.E.L.T.A. Rescue, all personally rescued the dog and cat residents of the 115-acre mountaintop Super Sanctuary, in the wilderness.
Abandoned, sick, injured, frightened and slowly starving, these animals faced certain death. But at the Super Sanctuary, it is the joy of a rich and happy new life that greets the rescued animals . . . days filled the safety and good food, a warm house, medical attention, plenty of play, and lots of love.
Up to 700 dogs and 800 cats live at the D.E.L.T.A Rescue Super Sanctuary at present.
The dogs of all breeds, shapes and sizes live in huge yards that feature straw bale houses and a wading pool for those hot summer months. The insulating quality of the straw bale houses keep the dogs cozy warm in the winter and cool in the summer.
Specially trained attendants, who look after the dogs, feed them the finest quality dog foods and provide them with fresh water, treats, toys and affection. Since the dogs are spayed and neutered when they are rescued, males and females are "married", sharing their happy new lives of frolic and play without fear of hunger, thirst or abandonment.
The cats at D.E.L.T.A. Rescue live in houses with indoor/outdoor play areas. While outdoors they travel from perched "condo" to perched "condo" on a series of suspended walkways, able to enjoy the fresh air and sunshine without the threat of predators.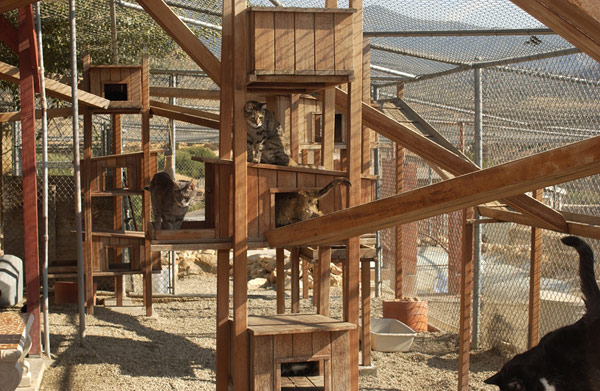 There are two veterinary hospitals and a full time veterinary staff on the premises 7-days-a-week.
There is state of the art medical equipment and DELTA is able to give the finest care possible to all the residents of the Super Sanctuary.
Shell and her family are alive thanks to Delta Rescue. Read this amazing story of Shell's life-saving rescue of her and her puppies . . . .
"Animals are children to me," says founder, Leo Grillo, "and as such, we will not condone the disposing of pets any more than the disposing of human children." And thus, D.E.L.T.A. Rescue is the only organization that absolutely refuses to accept animals from the public when they want to give them up. D.E.L.T.A. rescues only animals that are abandoned in the wilderness.
National statistics are that Americans on average only keep their pets for 2 1/2 years. Shocking! So DELTA does not adopt out its rescued animals and instead provides them a safe and loving home for the rest of their lives.
Grillo wrote the first book on how to adopt animals, and he made a star studded video about it. Then he discovered that lifetime adoptions are rare. My animals have been victimized already and he promises them that he will not risk their lives ever again, so he will not adopt them out. "Better to give a 2 1/2 year life extension to a poor pound animal who is about to be killed in a system that does not work," says Grillo.
Each of DELTA's buildings on its 115-acres are protected by fire sprinklers inside and Forest Service fire pumps outside, as well as by DELTA's 5 fire engines and a water tender.
There are also security guards 24/7 to protect all the animals and the hospital.
"Safety and security are my prime concerns. I promised these animals that they are safe now and that nothing terrible would ever happen to them again, and I intend on keeping my promise to each of them," says Grillo.
---
Start A Recurring Donation To The Animals Today!
Your Life-Saving Gift To The Animals
Your life-saving gift will help rescue cats and dogs who are abandoned, or born, in the wilderness.  Your generosity will help provide love and care for them daily at our "no-kill" sanctuary.
Stop automatic donations at any time by calling us at 661-269-4010.

Don't like to donate online?

Call us at 1-661-269-4010

To donate by mail, send check to:

D.E.L.T.A. Rescue, P.O. Box 9, Glendale, CA 91209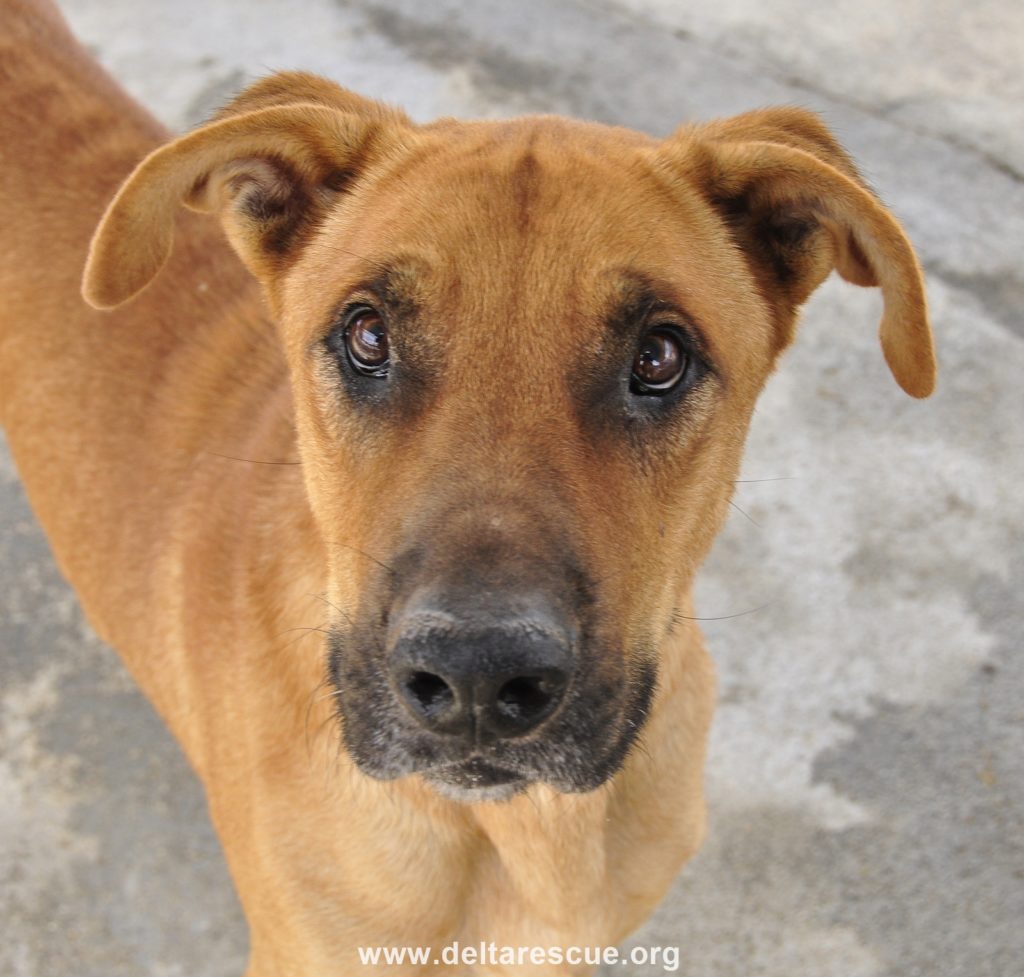 D.E.L.T.A. Rescue receives no help from the government and relies solely on donor contributions. Supporters may tour the Sanctuary at our scheduled members only tours. Donor Privacy Policy.
RELATED ARTICLES