How to Donate Blankets, Toys, Treats and Towels to our Animal Super Sanctuary
We would love to have extra linens and supplies; we go through tons- literally- every day!
Many followers ask if they can send food, blankets, toys, treats and towels to our Sanctuary. The answer is Yes!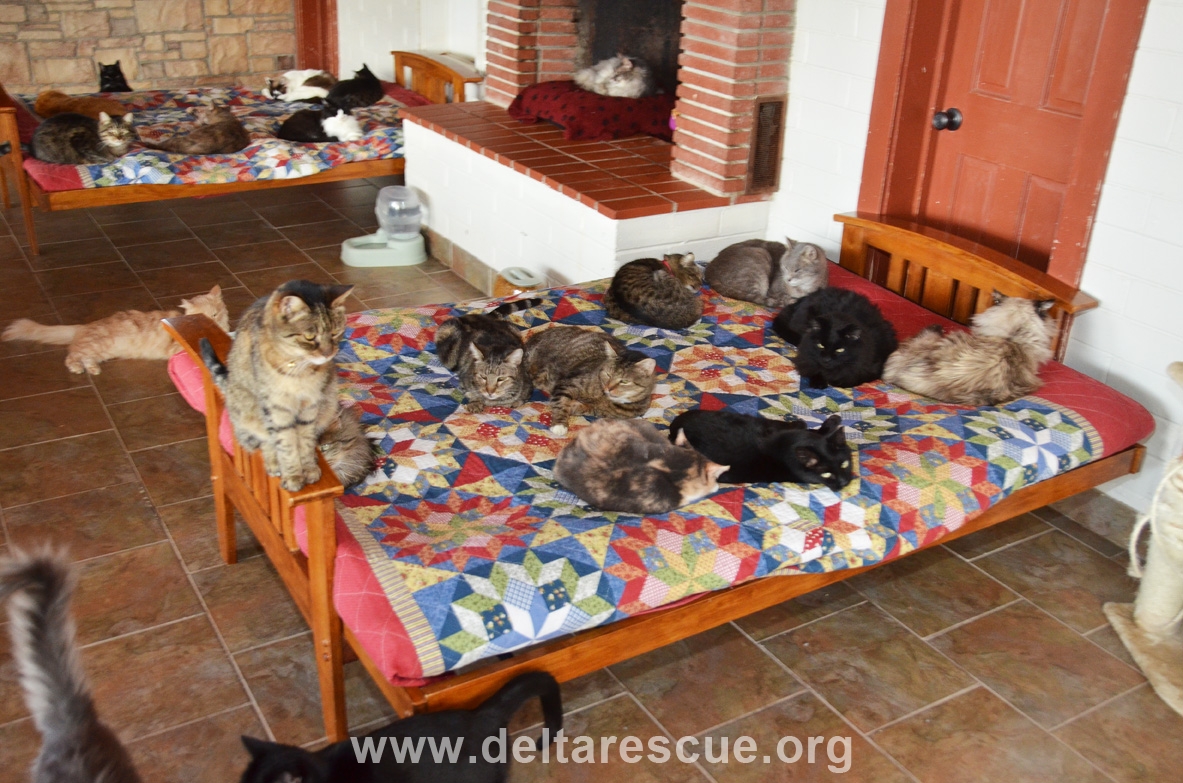 We ask that you please send to our package acceptance service, they will take our boxes and hold them, at:
D.E.L.T.A. Rescue
Package Acceptance Service
6021 Shannon Valley Road
Acton, California 93510
The animals really enjoy the "Care Packages" sent to them from donors and with over 1,500 animals, we sure can use all the items sent!
We are always in need of blankets, towels, and treats for our dogs and cats.
Thank you for your commitment to abandoned animals.
BE PROUD of what our D.E.L.T.A. RESCUE means TO THE ANIMALS. No matter what happens in this crazy world, we stand for Dedication and Everlasting Love To Animals.