~From Associated Press
Nearly 35 years ago, Leo Grillo thought he could get people to stop dumping dogs and cats in the forests and deserts of Southern California.
He discovered quickly that wasn't going to happen. There seems to be no end to the number of animals he finds discarded on the side of the road.
"It sucks the life out of me. It's very, very painful," he said.
Grillo promised every unwanted animal that crossed his path that he would keep it safe and do all he could to keep it happy and healthy for life. He set up DELTA (Dedication & Everlasting Love to Animals) Rescue to keep that promise, and today, with 1,500 dogs, cats and horses, it is the largest no-kill, care-for-life sanctuary in the nation for abandoned pets.
The sanctuary sits on 115 hilltop acres in western Los Angeles County and has an annual budget of $8 million and about 50 employees. On the grounds are a state-of-the-art hospital, a full-time veterinarian and its own fire department.
The sanctuary, which was founded in 1979, was and still is one of the few care-for-life sanctuaries for domestic animals in the United States.
Grillo, an actor, was driving through the Angeles National Forest in 1979 when he found the first dog he would save — an abandoned, malnourished Doberman-Labrador he named Delta. The two were on a hike in the forest later that year when they found 35 abandoned dogs. Thousands would follow.
Dr. Gaylord Brown met Grillo in 1985 when the actor brought in a dog that had been hit by a car. Brown said he told Grillo how much it would cost to treat the dog.
"I was shocked by his readiness to say 'Go ahead, go ahead.
D.E.L.T.A. Rescue receives no help from the government and relies solely on donor contributions. Supporters may tour the Sanctuary at our scheduled members only tours.
Leo, I want to help continue to save abandoned cat and dog angels, and care for all their needs for life.
Your life-saving gift will help . . .
Rescue cats and dogs who are abandoned, or born, in the wilderness.
Love and care for them daily at our "no-kill" sanctuary.
Your gifts go directly to the animals… come see for yourself on one of our "MEMBERS-ONLY" tours.
For the animals,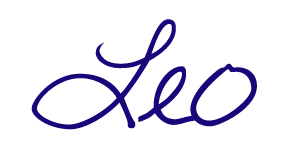 Leo Grillo, Founder