Actor Leo Grillo's No-Kill Rescue DELTA Helps Abandoned Pets
~From Pet 360
April 2014: Actor Leo Grillo had a dream nearly 35 years ago to put an end to people dumping their animals in the rural areas outside of Los Angeles, Calif.
He soon realized that the dream would not come true, but figured he could at least help the animals he found.
That's when he established DELTA (Dedication & Everlasting Love to Animals) Rescue, the largest care-for-life rescue in the country.
The animals at DELTA are not rehabilitated or adopted out. They're all unwanted animals Grillo has recovered himself and vowed to keep safe. Unless they are in pain, quit eating or will not interact with their handlers, they are allowed to live out their natural lives sheltered in custom made dog houses with private pools, plenty of food, on staff full time veterinarian care and lots of love.
Leo, I want to help continue to save abandoned cat and dog angels, and care for all their needs for life.
Your life-saving gift will help . . .
Rescue cats and dogs who are abandoned, or born, in the wilderness.
Love and care for them daily at our "no-kill" sanctuary.
Your gifts go directly to the animals… come see for yourself on one of our "MEMBERS-ONLY" tours.
For the animals,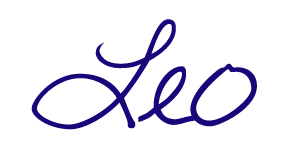 Leo Grillo, Founder