Aldo is happy, but always worried his forever home will disappear.
Can you imagine that this sweet dog, Aldo, was 4-years-old when we found him barely surviving in the merciless deep desert, where he had contracted tick fever?
As you know, tick fever is the equivalent of a bacterial rat poison. Aldo could have suddenly bled to death one day in the desert. With a simple antibiotic we cured him, though we know the disease can pop up again at any time . . . so we watch him closely.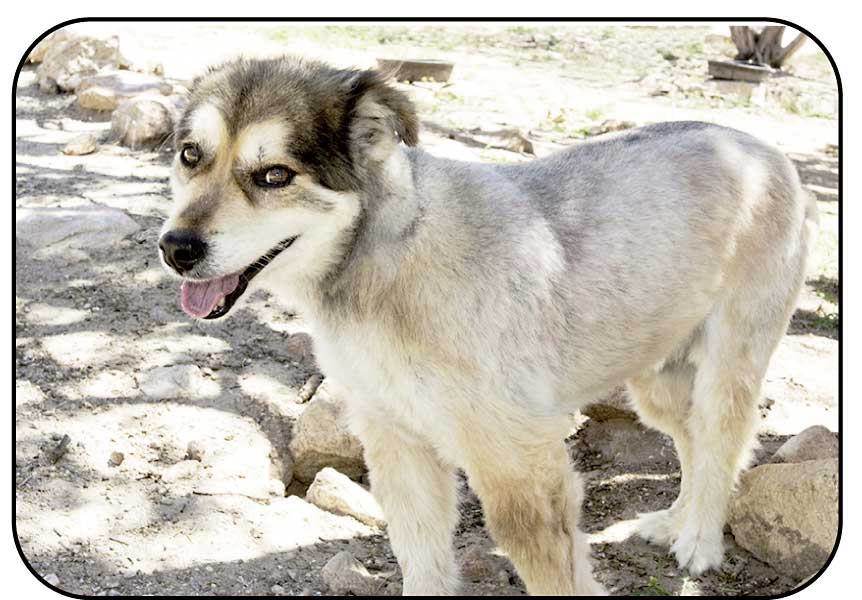 Aldo is like a World War II bomber that has flown too many missions, and that lands with hundreds of holes in it, and three engines down . . . because there is more . . . .
Two years ago our hospital diagnosed Aldo with a type of COPD, which decreases the elasticity if his lungs. This is something else that would have caused Aldo to die in utter agony, alone in the desert. But thanks to our mission, Aldo's lung disease is well under control with medication, as is his newly discovered thyroid disease.
Up to three times a day, Aldo . . . and about 300 other dogs, cats and horses . . . get outpatient care,  just like when you take your pills at home. And he is doing well so far!
When Aldo first came here he was very defensive. He was a survivor of the worst living conditions on the planet, where he couldn't go near people because . . . in his struggle to find food . . . they threw rocks and other objects at him when he came near their trash to find a morsel.
It took a long time to gain his trust. But now Aldo is one of the most loving dogs we have.
When I walked him to take his pictures for you, he pushed against my leg every step I took. I was his security blanket. He sniffed around every tree branch and gopher hole, he watched every bird, and he wagged his tail all the while . . .
. . . but he had to push up against my leg to feel safe. So his emotional scars are still there . . . and he had to know I was still there, that I too did not abandon him, and that his forever home was still here . . . the only place he has ever found happiness . . . and love.
I am so used to our animals talking to me that I forget that many others can't hear them. We communicate in images and emotions, back and forth. And I can tell you that each of our little angels KNOWS that we saved his life and that this is the one place on Earth where he can be safe and loved no matter what happens in the world . . . because he has people like you in his corner.
These animals have suffered so much that I feel guilty at having been born so lucky. Maybe that's why I am driven to save them.
Aldo used to be a skinny dog, and not healthy looking at all. But now it is a joy to rub his sides and feel the good weight he has on him. And you helped to make this possible! Please continue the miracles, today.
For the animals,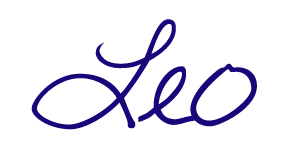 Leo Grillo, founder
PS: It seems like it's getting worse for the animals who are abandoned out there. They are suffering more and more from disease, and being eaten by parasites from inside and out. Today, we rejoice in the rescue of our beloved Aldo, of which you were a vital part. For him, but also for the others who are still out there needing our help, please send your best gift today.

Yes, Leo, I want to help you save abandoned cat and dog angels, like Aldo, and care for all their needs, for life.