Animal Lover Creates Biggest Sanctuary in the US
~From Life With Dogs
Leo Grillo used to believe that he could get people to stop abandoning their unwanted pets near the deserts of southern California, but he can't. Instead, he has created an animal sanctuary that has saved the lives of over 1,500 critters.
The actor's inspiration to do so came after he saved his first emaciated Doberman-Labrador mix named Delta in the Angeles National Forest almost 35 years ago. A year later while on a walk, he and Delta stumbled upon a group of three dozen abandoned dogs. Grillo started traveling along the same stretch of highway, looking for more dumped pets.
See the entire article HERE
D.E.L.T.A. Rescue receives no help from the government and relies solely on donor contributions.
Leo, I want to help continue to save abandoned cat and dog angels, and care for all their needs for life.
Your life-saving gift will help . . .
Rescue cats and dogs who are abandoned, or born, in the wilderness.
Love and care for them daily at our "no-kill" sanctuary.
Your gifts go directly to the animals… come see for yourself on one of our "MEMBERS-ONLY" tours.
For the animals,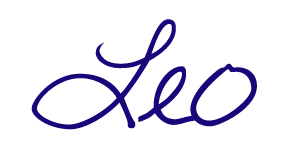 Leo Grillo, Founder