D.E.L.T.A.: attore crea un santuario per gli animali abbandonati
~From Greenstyle Italy
Leo Grillo, attore di Los Angels, non avrebbe mai immaginato che il suo amore per gli animali lo potesse condurre fino alla creazione di un santuario. L'uomo, da sempre attivo nella difesa dei randagi, era turbato dai continui abbandoni nelle foreste e nel deserto a sud della California. Nonostante cercasse di sensibilizzare amici, vicini e sconosciuti, non riusciva modificare il comportamento negativo. Ben presto si rese conto del numero spropositato di cani e gatti in fuga lungo le carreggiate delle strade, e per questo decise di dare una svolta al tutto. See the entire article HERE
Leo, I want to help continue to save abandoned cat and dog angels, and care for all their needs for life.
Your life-saving gift will help . . .
Rescue cats and dogs who are abandoned, or born, in the wilderness.
Love and care for them daily at our "no-kill" sanctuary.
Your gifts go directly to the animals… come see for yourself on one of our "MEMBERS-ONLY" tours.
For the animals,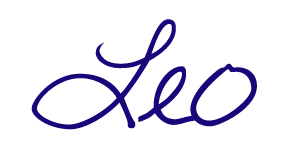 Leo Grillo, Founder
D.E.L.T.A. Rescue receives no help from the government and relies solely on donor contributions.