D.E.L.T.A. Rescue is proud to announce that it has been rated "GOLD" by the national watchdog GuideStar / Foundation Center, the premier destination for nonprofits and nonprofit research that uses authoritative data derived from validated sources, including 990s and direct reporting which is verified and updated daily to form their charity rankings.
For a combined 88 years, Foundation Center and GuideStar each helped change the world by giving people the information they needed to do good. Learn more about 
GuideStar here
.
---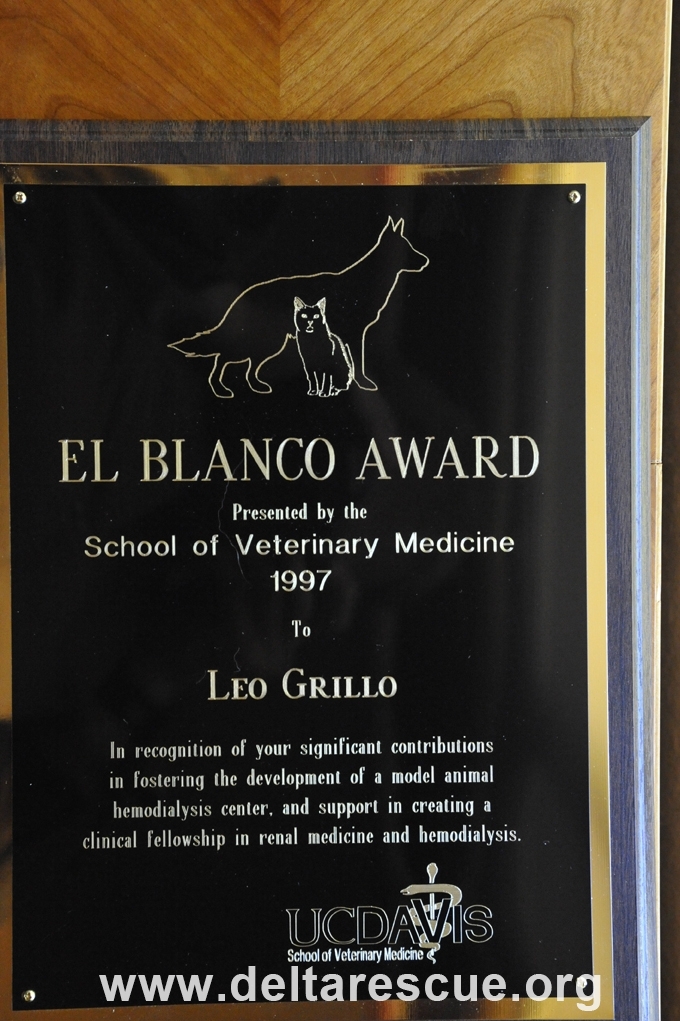 Many may not know that D.E.L.T.A. Rescue established the world's first kidney dialysis center for dogs and cats at UC Davis over 25 years ago.
"The contributions that Leo Grillo has made have been instrumental in making animal dialysis a reality today."
– UC Davis Veterinary Medical Center Professor Dr. Larry Cowgill
D.E.L.T.A. Rescue receives no help from the government and relies solely on donor contributions. Supporters may tour the Sanctuary at our scheduled members only tours. Donor Privacy Policy.
---
Your Life-Saving Gift To The Animals
Your life-saving gift will help rescue cats and dogs who are abandoned, or born, in the wilderness.  Your generosity will help provide love and care for them daily at our "no-kill" sanctuary.
Stop automatic donations at any time by calling us at 661-269-4010.

Don't like to donate online? Call us at 1-661-269-4010
To donate by mail, send check to: D.E.L.T.A. Rescue, P.O. Box 9, Glendale, CA 91209