DELTA Rescue receives "Top Ranked Charity" and "Seal of Excellence" accolades

The Seal of Excellence is awarded to the members of Independent Charities of America and Local Independent Charities of America that have, upon rigorous independent review, including scrutiny by the United States Government, been able to certify, document, and demonstrate on an annual basis that they meet the highest standards of public accountability, program effectiveness, and cost effectiveness.
While there are other non-profit watchdog groups, D.E.L.T.A. Rescue cautions all donors to be careful how they interpret their rating systems. Some are known to favor groups that pay membership fees and others are known to favor groups that have large financial clout but have high percentages of contributions dedicated to administration and fundraising and and little hands on program services.
D.E.L.T.A. Rescue prides itself in its low percentage of administrative/fundraising costs compared to contributions used for program services; and it prides itself on being in full compliance with all local, state and federal operational and fundraising requirements.
DELTA Rescue a "Top Ranked Charity" with an A- grade
D.E.L.T.A. Rescue is proud to announce that it has been rated as a "Top Ranked Charity" with an A- grade, by the national watchdog Charity Watch, (formerly known as American Institute of Philanthropy). Charity Watch is America's most independent and assertive charity watchdog. Rather than merely repeat charities' self-reported finances using simplistic or automated formulas, we delve deep to find the real story of how efficiently charities use your donations to fund the programs you want to support. Founded in 1992 as the American Institute of Philanthropy (AIP), Charity Watch continues to expose nonprofit abuses and advocate for your interests as a donor. You can check this at charitywatch.org.

The number one rated animal rescue group on Charity Navigator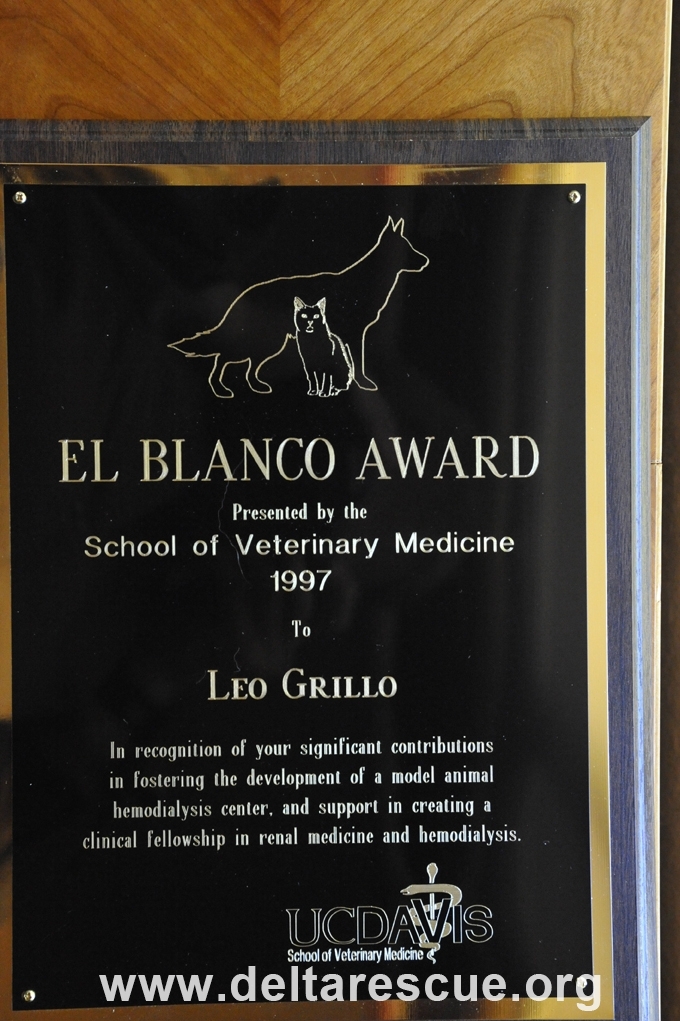 Many may not know that D.E.L.T.A. Rescue established the world's first kidney dialysis center for dogs and cats at UC Davis over 25 years ago.
"The contributions that Leo Grillo has made have been instrumental in making animal dialysis a reality today."
– UC Davis Veterinary Medical Center Professor Dr. Larry Cowgill
D.E.L.T.A. Rescue receives no help from the government and relies solely on donor contributions. Supporters may tour the Sanctuary at our scheduled members only tours. Donor Privacy Policy.
---
Your Life-Saving Gift To The Animals
Your life-saving gift will help rescue cats and dogs who are abandoned, or born, in the wilderness.  Your generosity will help provide love and care for them daily at our "no-kill" sanctuary.
Stop automatic donations at any time by calling us at 661-269-4010.

Don't like to donate online? Call us at 1-661-269-4010
To donate by mail, send check to: D.E.L.T.A. Rescue, P.O. Box 9, Glendale, CA 91209