These angels have an amazing ability to blossom when they get proper food, medical care. . . and love.
"I want you to know how truly grateful I am that with your help, I am able to make the difference in the lives of these remarkable animals. They all would have died, unknown to the world, if it weren't for people like you . . . hearing their cry and taking action with your pen. Hercules would not have lasted another day." — Leo Grillo
Please Donate What Your Heart Tells You To . . .
---
Here is our Hercules today.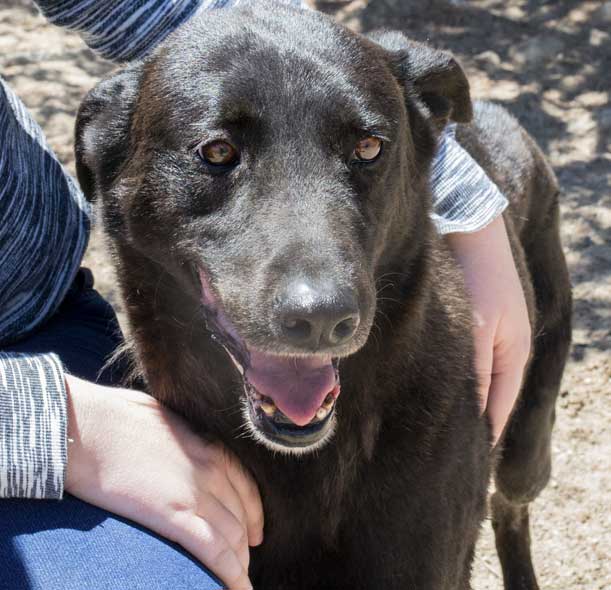 The photo below was taken a few years ago –  he was 8-years-old.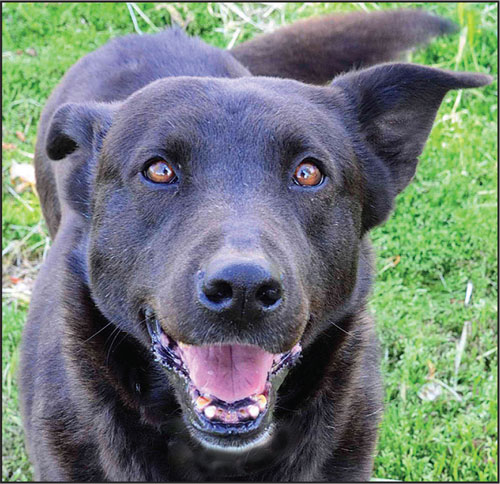 You can see that he's over most of his terrible childhood nightmares . . . . Herc has become this shiny coated, happy dog!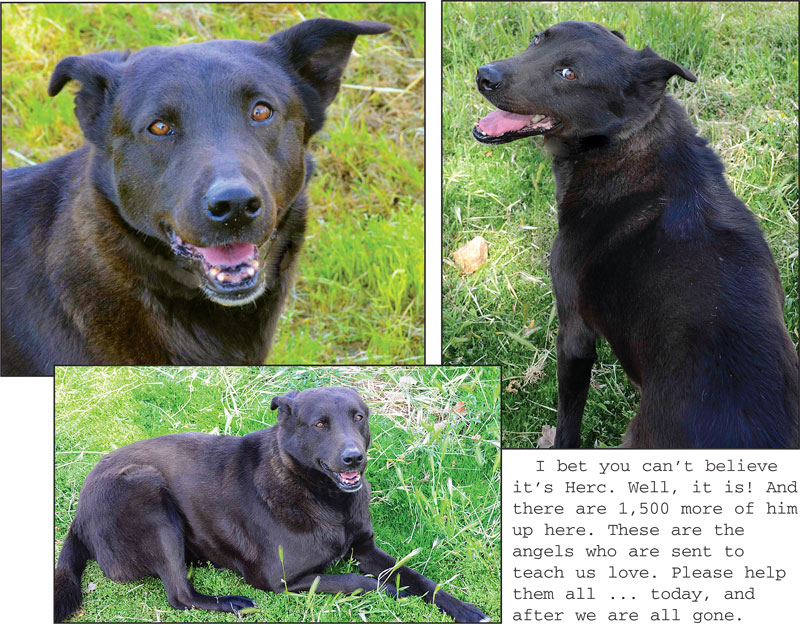 The photo below was taken after being at our Super Sanctuary for one year.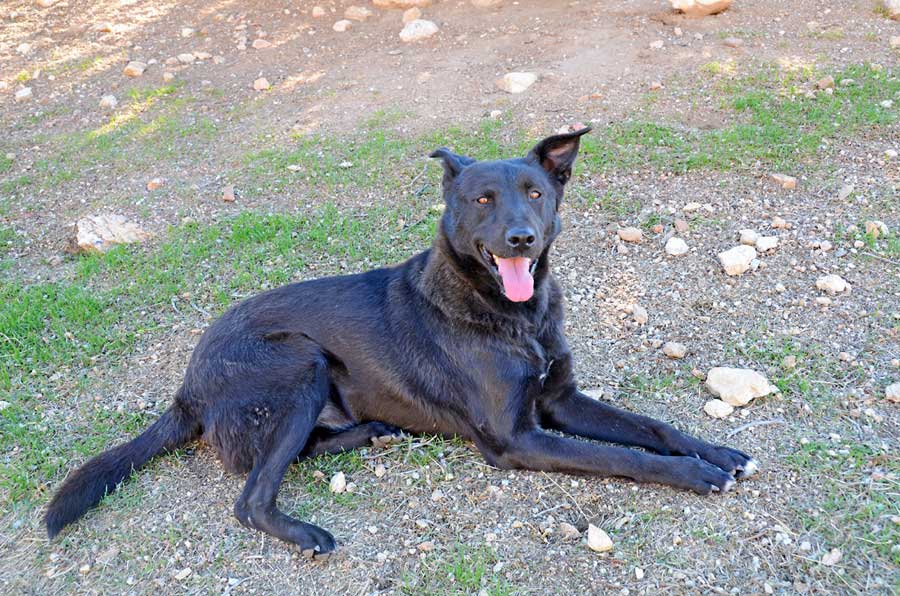 As you can see in the photo below – his first three years were miserable, culminating in a deadly bout with mange, tick fever, and a painfully broken leg. He was barely clinging to life when Leo first saw him.
Saving these animals from certain death is our mission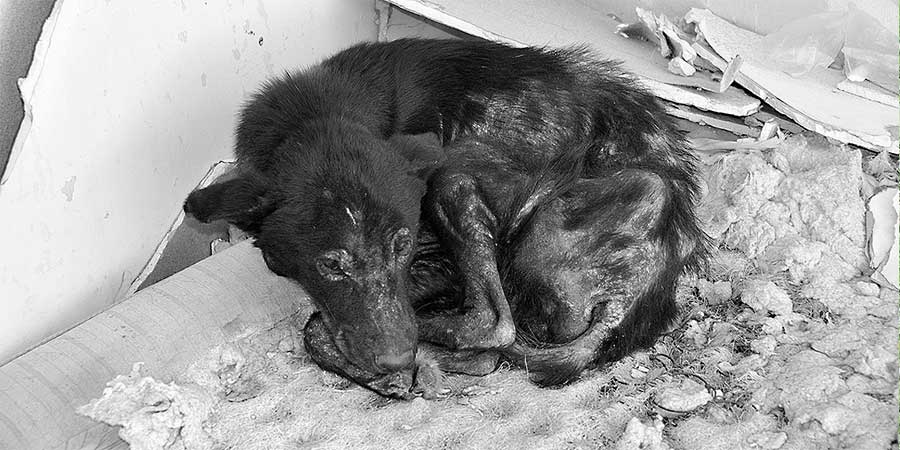 Your donation go directly to the animals. We must continue the miracles.