A Very Tough Letter To Write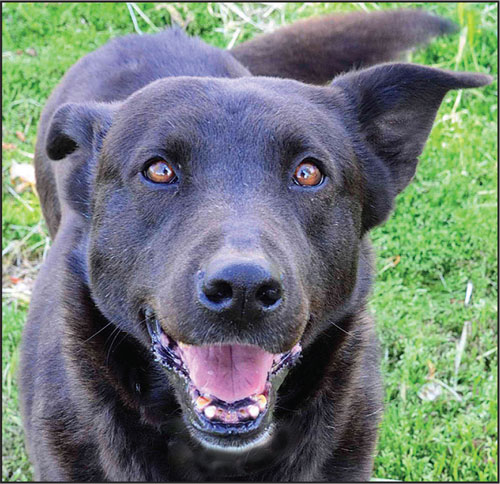 September, 2019
In memory of our iconic Hercules, here in his prime. He died peacefully in his sleep a week ago.
Dear Partner,
This is one very tough letter to write. It's like another chapter in my life has just come to an end. This is the "Hercules chapter" that began ten years ago . . .
. . .when I found out about the dogs and cats abandoned in this Godforsaken deep desert. I made this a project, all those hundreds of miles away. And I hired locals to care for my feeding stations and to help me rescue the hundreds of cats and dogs abandoned there.
Hercules was inside of an abandoned shack in the deep desert. He was injured, mange ridden, and he curled up in a ball waiting to die.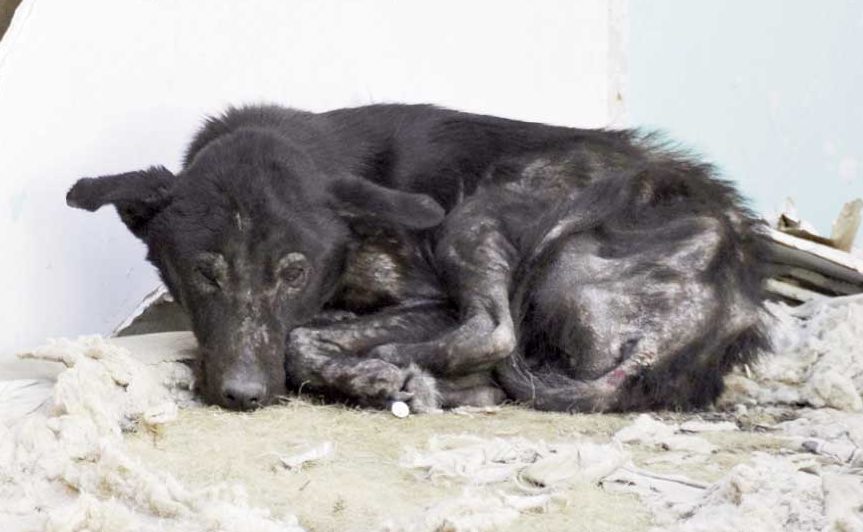 He was very frightened, but he was too hurt to move on his own so it was easy to put a blanket on him and pick him up. His soul mate, Mariah, was a few feet away and she followed Hercules into the van, never leaving his side.
Later we did some field research, talking to other desert dwellers,and we found out that Hercules and Mariah once had a home together. But when Hercules came down with mange, due to malnutrition, their owner kicked them out of their house. This maniac also tried to kill them, chopping at Hercules with a machete on his head and legs.
What a world we live in and what a world Hercules was born into. He was the descendant of European dogs who came here during colonization and are now called American Village Dogs. They are mostly treated like vermin. And when I show you Hercules' Xray from back then you will see the horror and his extreme pain suffered at the hands of the machete wielding evil man.
I've spent 40-years of my life rescuing animals who were abandoned, or who were born of abandoned mothers, in the wilderness . . . the forest and desert . . . and even at the ocean. I only regret not having the Internet and social media back then.
Hercules limped around with this horrible broken femur! If I could live 1,000 years I would disappear into the desert to care for these animals and wage war on such cruelty.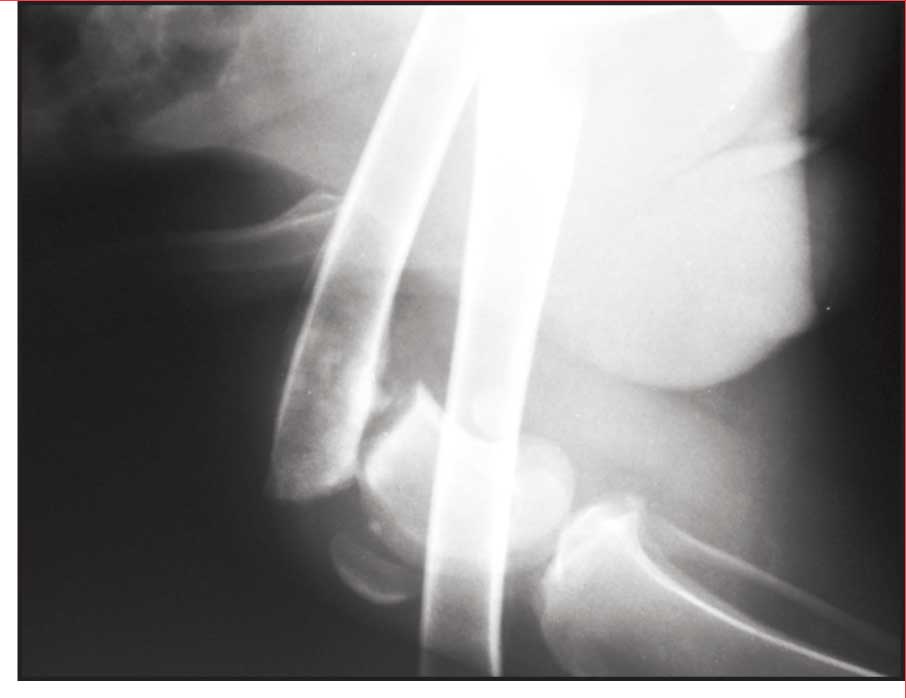 But today I would have video instead of just the occasional still photo. I was so busy rescuing back then I couldn't take pictures or I'd have lost the animal. Today I would have an assistant who takes the videos.
But for a moment let's pretend Hercules was on video and the Internet. I would be a hero for rescuing him. People would send money out of their emotional response to my video.
But unlike most out there, who stop at the rescue (if you can call some of them rescues), and one big-time guy who pays other rescues to take the animals he videos (!) and who rakes in millions of dollars a year doing this . . .
. . . Hercules' rescue from that shack was just the beginning.
Here is Hercules in his first few days at our field hospital in the desert.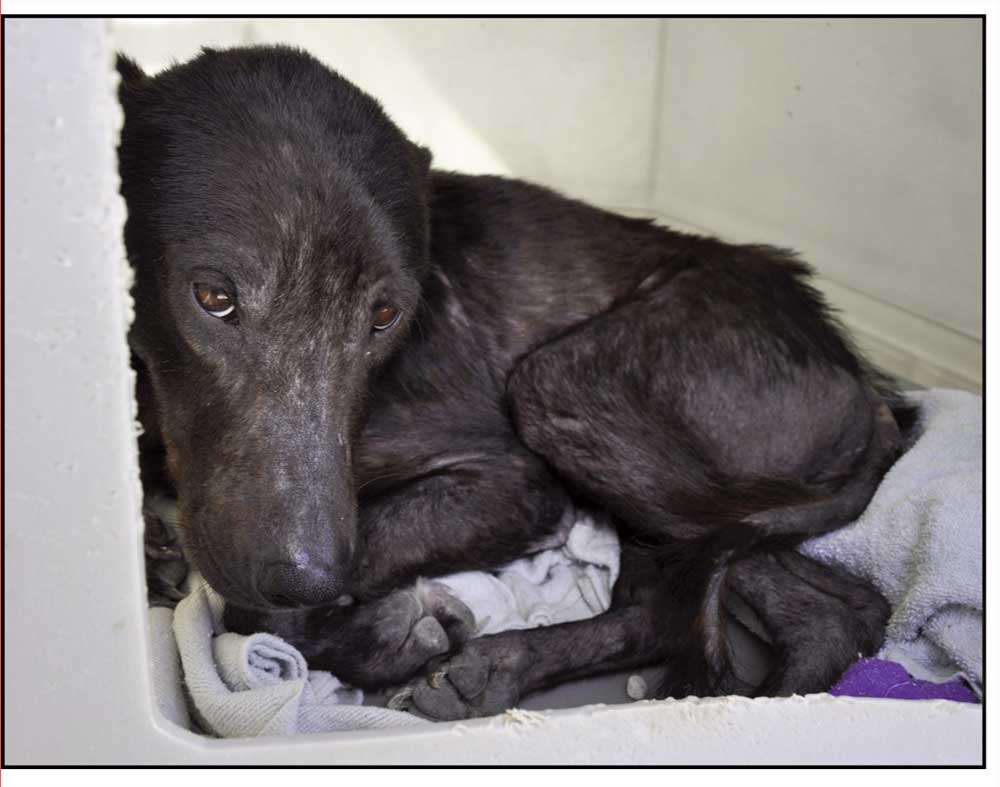 We gave him fluids and antibiotics, and fed him for weeks until he could make the trip to our sanctuary hospital hundreds of miles away.
We did the same for Mariah but she was able to walk. She didn't have demodectic mange and she was able to run away from the evil human who was whacking away at Hercules.
After building his strength, Hercules made the 8-hour trip to our sanctuary. He soon found out that never before in his life had he been so loved . . . and hugged.
We didn't pay someone to take him like one Internet hero (!), we spent the next 9-years caring for our beloved "Herc." And he needed it most in the beginning and then at the end . . . the two most vulnerable times in a rescued angel's life. This is when your love and comfort really matters.
You can see Hercules' progress here after a few weeks at our sanctuary.
He was still a mess, but he was smiling for the first time in his life. And he was limping up to us looking for hugs . . . and treats!
After we permanently fixed his fractured leg, and while we were working on his mange, Herc got happier and more trusting!
That's the thing about my rescues. They know they are safe now, because I promise them with my own life that this will never happen to them again. And they will live at our sanctuary, the only one in the world.
After a few months went by, Hercules broke with a veneral cancer. This poor boy had the book of pain thrown at him. But all during his chemotherapy, he was enjoying his new life with his beloved Mariah in their own yard with their own house . . .
. . . with meals served on time every day, free choice dry food and water around the clock . . . and treats!
And Herc depended on his Mariah, who might have been his sister, to be his rock, his strength during these treatments.
In quiet moments I would often see him literally leaning on her for security . . . both physical and emotional.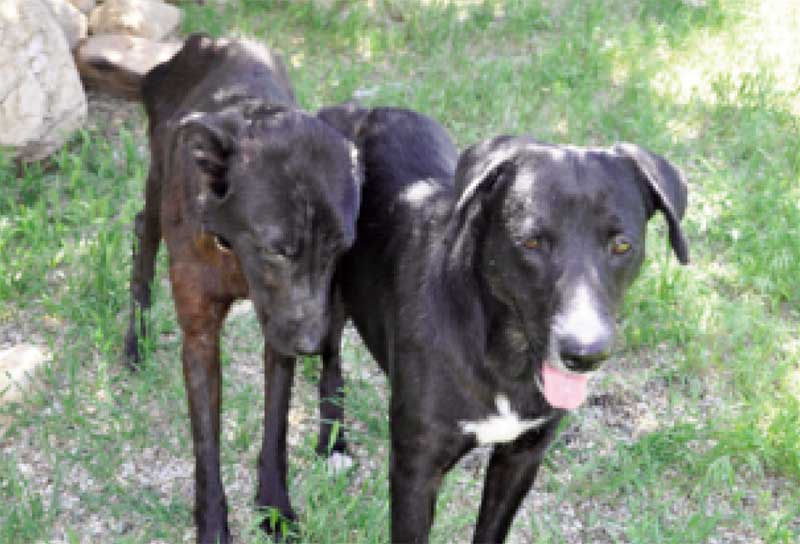 She always took a back seat to Herc, he had been through so much. And though I hugged her too, I beat myself up now for not spending more time with her. And when she passed away suddenly last year, I knew that only Herc would be going through more mourning than I.
I also knew that the end of an era was upon us. Another decade of my life was going into the history books, and I was running out of decades.
By his second year with us Hercules was well. He was looking great too! He had put on a lot of weight and his coat was shiny. He and Mariah had only routine dentistry for years and they were happy together.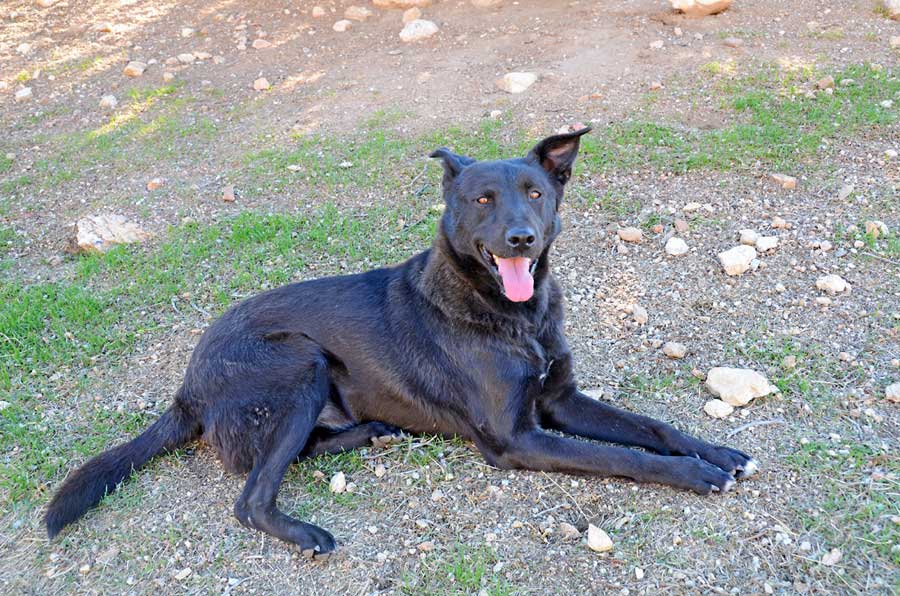 But when I look at each of my precious angels, I know we are happy only for the moment. That the inevitable is out there waiting.
So it was when Mariah passed away. Herc was constantly looking for her.
I moved Herc to where he could see everyone coming and going all day long. I had them take him for walks around the sanctuary a few times a day. And whenever I was there, I made a special trip to his yard to see Herc and to give him his favorite . . . jerky treats!
Herc began having liver issues a few months ago and he was on treatment. Then about a week ago an Xray showed a tumor on his liver.
Dr Brown called me that night to tell me, and I pushed everything aside to get up there in the morning and see my Herc. I wanted to give him treats and to hug him. I figured he had only a few weeks to live.
But in the morning I got an early, devastating phone call. The staff had found Hercules. He died in his sleep. And a piece of me died with him. In his memory, please make your best gift to all our angels, today.
For the animals,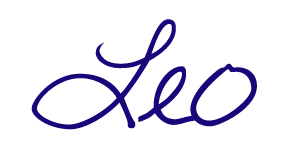 Leo Grillo, founder
I want to end this love letter the way I began it . . . with a picture of Herc in his prime — out of respect for him, not to show him aged near the end.

And this is the way he looks now at Rainbow Bridge, happy to have been with us and waiting with Mariah to see us again.

Until then they are together, here, their cremains side by side in my home, where they are still safe . . . as I promised.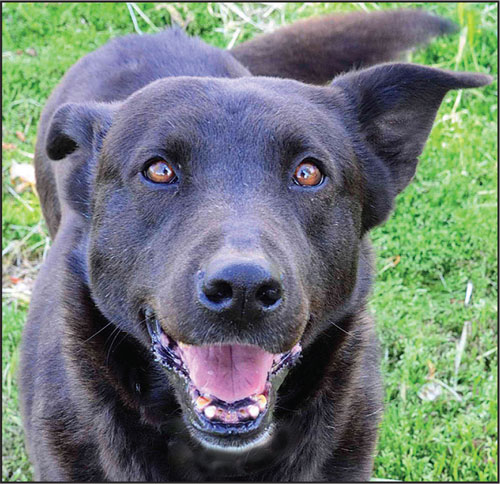 In memory of Hercules, please make your best gift to all our angels, today.