What happens when you meet again at Rainbow Bridge?
Miriam Bostwick's book Animal News From Heaven reads like an autobiographical history, and the sheer volume of animal and human stories is very entertaining and ultimately leaves us with a sense of hope no matter what our religion.
Are our animals waiting for us in the afterlife when we die? Is Rainbow Bridge real? Read this book and you will think about those answers for a while and ultimately decide for yourself.
Hopefully, by giving an understanding of the continuity of life of all God's creatures, this will ease a broken heart when separation from the beloved one inevitably takes place. Truly, there is only a thin veil between us, and one day this veil will be drawn aside, and there will be a happy reunion with our beloved friends in coats of fur, leather, fins, scales, and feathers.  — Miriam Bostwic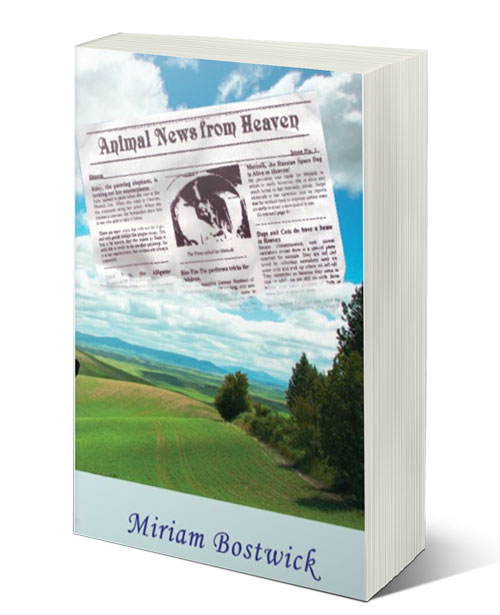 ---
Memorial & Honor Gifts
Celebrate the life of a beloved person or pet with an Honor or Memorial donation.
Your gift will help . . .
Rescue cats and dogs who are abandoned, or born, in the wilderness.
Love and care for them daily at our "no-kill" sanctuary.
All gifts go directly to the animals.