The Largest Care-For-Life Animal Sanctuary In The World
Exactly 5-years ago I wrote this about Suzy. It is important that you read it again so I can show you how critical your help is in this mission of mercy.
October, 2010
Just look at Suzy. Her eyes have seen such unimaginable suffering that you want to spend the rest of your life trying to make it up to her.
From her physical condition I can tell you that as a puppy Suzy was locked in a room without light, like a POW . . . and with hardly anything to eat for days on end, for at least the first nine months of her life.
Because of that cruelty, Suzy is a "nutritional dwarf." She grew older in that room, but she did not get vitamin D from the sun or food, so her growth was stunted. Now she has a puppy's body, with those large floppy puppy feet, though she is much older.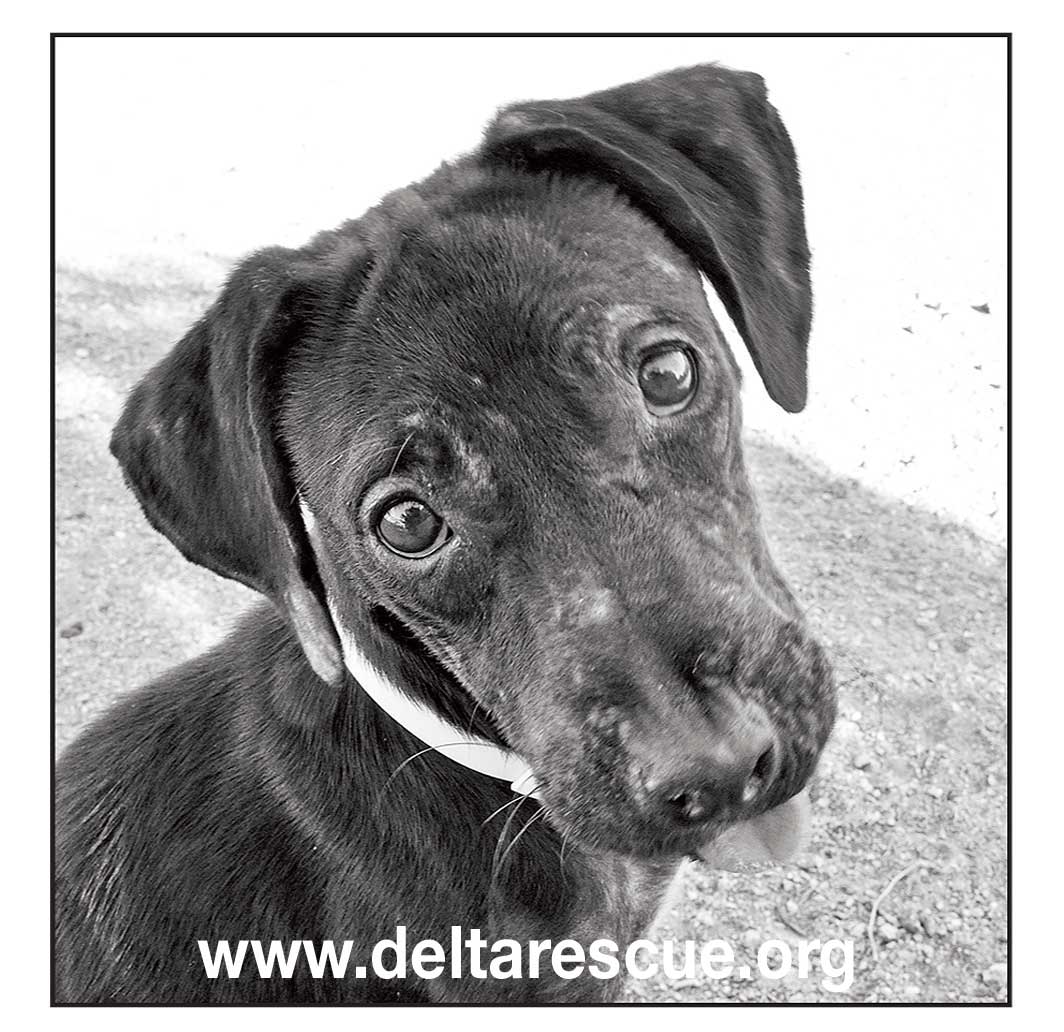 Because of her constant hunger and weakness, Suzy caught distemper. And after she miraculously survived the disease without treatment, part of her face became affected by the virus, and her left side did not grow as much as her right. Her nose is mis-shapen on the left because of this.
Suzy watched her siblings die a lingering, suffering death from the same diseases. But somehow she was chosen to survive, and to endure more suffering, as an angel on a mission . . . and I believe that mission is to show you and me how badly these animals need our help.
But though this is enough to make her one of our most beloved dogs ever, there is more . . . Suzy has tick fever from being covered in deep desert ticks. Those ticks gave Suzy the dreaded bacteria that causes death in the very cruel way that people kill rats.
Rat poison kills by stopping the blood from clotting. The poor rats die after suffering a suffocating belly ache as their blood leaks into their abdomen. Tick fever causes death the same way, only much slower. The dogs get weaker as they bleed out, until finally they suffocate. I have seen them drown in their own blood, pouring it out from their noses. Exactly 5-years ago I wrote this about Suzy. It is important that you read it again so I can show you how critical your help is in this mission of mercy.
We are treating Suzy's tick fever with the long term antibiotic that is specific for this disease, and we are turning her around with super nutritious food, vitamins and lots of love.
But like a World War II bomber that has flown too many missions, and that lands with hundreds of holes in it, and three engines down . . . there is more. Suzy is suffering from mange, and we are treating her for walking pneumonia too!
But she now feels so good, for the first time in her life, that when I went to take her pictures for you yesterday, she was so grateful to be alive — to be fed and LOVED for the first time in her life — that she licked my dusty boots clean. To me, this was the real heart breaker.
What pierced my heart with sadness was that Suzy thinks she has to be this subservient to deserve our love. This is what cruel people have led her to believe, and this is what we will spend the rest of her life turning around.
And here is Suzy today, exactly 5-years later.
She has recovered and is enjoying her new life with her desert pal, Pepe.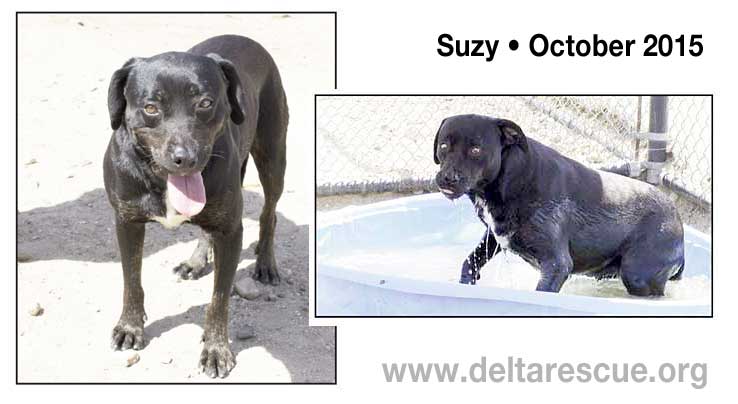 When I took her pictures yesterday, she ran around the whole time, but taking a break every few minutes to soak in her swimming pool.
These miracles continue only thanks to your loyalty, love and support. Please send your new gift today.
For the animals,

Leo Grillo, founder
Don't like to donate online? Call us at 1-661-269-4010
To donate by mail, send check to: D.E.L.T.A. Rescue, P.O. Box 9, Glendale, CA 91209