We are a care for life organization, and a full care hospital. We have a hospice, similar to a human hospice, for animals who have special needs in preparing to leave this world, making their own peace with eternity, on their own terms.
We have an organization that does not impact any other pound, humane society or private adoption group. We rescue animals from the wilderness where no other organization rescues them. These animals would have died without D.E.L.T.A. Rescue.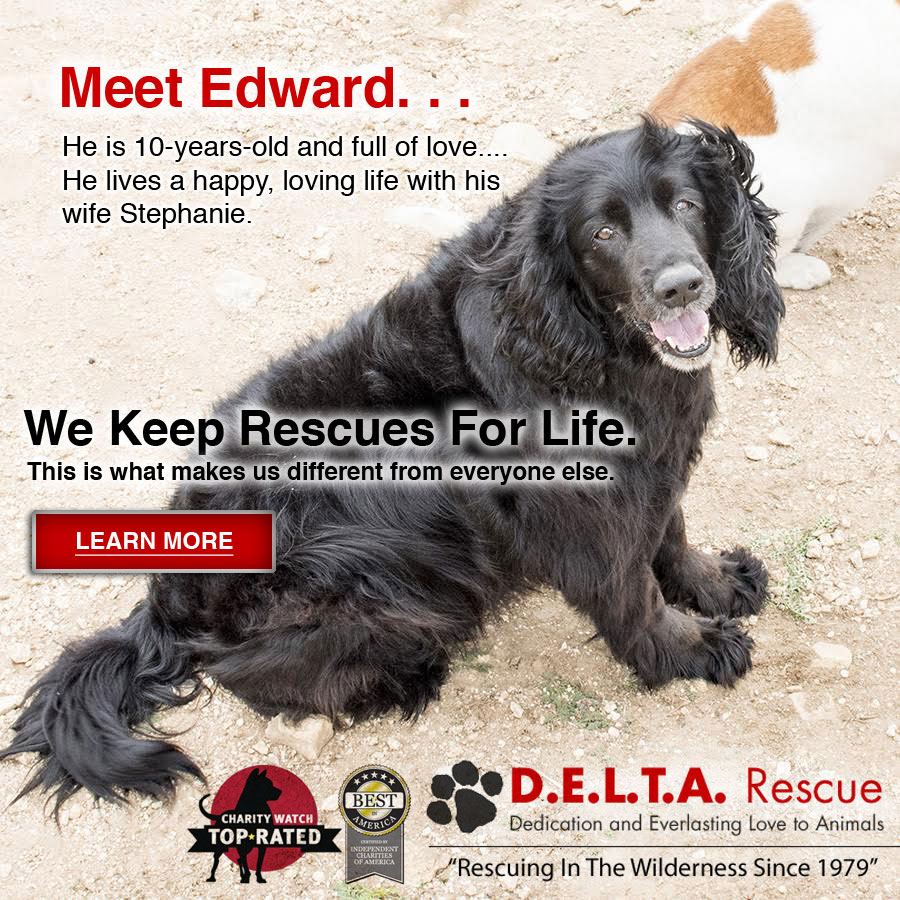 We keep our rescued animals for life, and we do not adopt them out, which would take homes away from animals at the pound. Here at our sanctuary, which is care-for-life, puppies are born and spend their entire life in our safety net; and older dogs are rescued and spend the rest of their lives in the same safety net. It doesn't matter what age they are, or what their physical problem is.
No animal is adopted for these reasons:
this is their permanent home;
the national statistics are that people only keep their pets on average 2 ½ years.
If we adopted our animals we would take homes away from those who are in pounds and humane societies, and they would be euthanized. So we do not adopt for all of these reasons, and our animals have a permanent, safe, and loving home for the rest of their lives.
Yes, Leo, I want to help you rescue animals abandoned to die in the wild, like our loving boy Edward.

Here's my life-saving gift of . . .