Rescue complex a haven for 1,500 orphaned animals
~From MSN News
April 2014; Nearly 35 years ago, actor Leo Grillo thought he could get people to stop dumping dogs and cats in the forests and deserts of Southern California. After more than three decades, there is no end to the number of animals he finds discarded on the side of the road. DELTA Rescue is now the largest no-kill, care-for-life sanctuary in the nation for abandoned pets.
Leo, I want to help continue to save abandoned cat and dog angels, and care for all their needs for life.
Your life-saving gift will help . . .
Rescue cats and dogs who are abandoned, or born, in the wilderness.
Love and care for them daily at our "no-kill" sanctuary.
Your gifts go directly to the animals… come see for yourself on one of our "MEMBERS-ONLY" tours.
For the animals,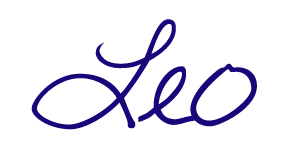 Leo Grillo, Founder