"Saga" had a home once, then she was thrown out and condemned to die in the deep desert . . .
Saga lived in a home near the deep desert. Those people pretended to love her. Imagine how shocked she must have been one day when it ended and she was driven out and thrown away in the desert!
This sensitive girl, who deserves a life of hugs and kisses, had to find food and water in the barren desert, and survive 120 degree days and sub freezing nights. The ache in my gut at the thought of her being out there alone . . . and unloved . . . for so long is the polar opposite feeling of the hateful person who abandoned her.
Saga was pregnant when we brought her to our hospital. She had only one daughter this last time . . . "Petunia." Saga also had tick fever and her baby was at risk, but we treated her in time. Saga has now developed a condition called "dysphagia," which is difficulty swallowing. She needs soft food and medicine or she will choke to death.
So Saga is very special to us, and she lives in and out of our hospital so we can be sure she does not strangle from dry kibble or treats.
She loves her walks and she likes to be hugged. She also loves being outside with the other dogs all day so she can talk to her special friends.
Like me, you might have been wondering for decades how people can do this to a gentle soul like Saga, just cut them out of their lives in such a cruel way. The answer is simple . . . we will never know because we are not them . . . and they are not us. It is the extreme of human behavior.
And unlike them we go out of your way to HELP animals who were condemned to death by others of our species. Please send that help again today as we must continue to battle together to fight this wretched human behavior . . . and save its victims.
For the animals,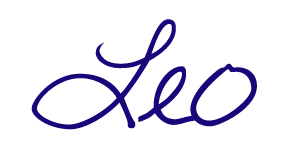 Leo Grillo, founder
PS: There are so many cats and dogs like Saga that I can never tell you about them all.  So please let Saga represent many of them and send your gift to keep their beloved sanctuary going, today.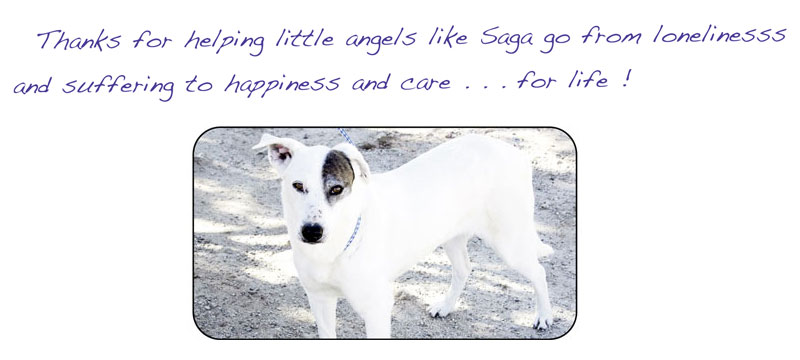 Yes, Leo, I want to help you rescue animals abandoned to die in the wild, like our gentle Saga.