This fire cost us a lot of money.
We have to pay our staff for being there around the clock for days. We also have to pay the ex-firemen who manned our sanctuary engines and pumps for the same days. Then there is the daily food bill since the roads were closed and we had to buy food that we could pick up with a fire engine.
So far the bills are over $15,000 and counting, besides our normal cost of caring for all our animals. So please, send your best gift today, and maybe a little extra for the fire expenses if you can afford it. Please read the entire update: DOWNLOAD Our August Newsletter, click here.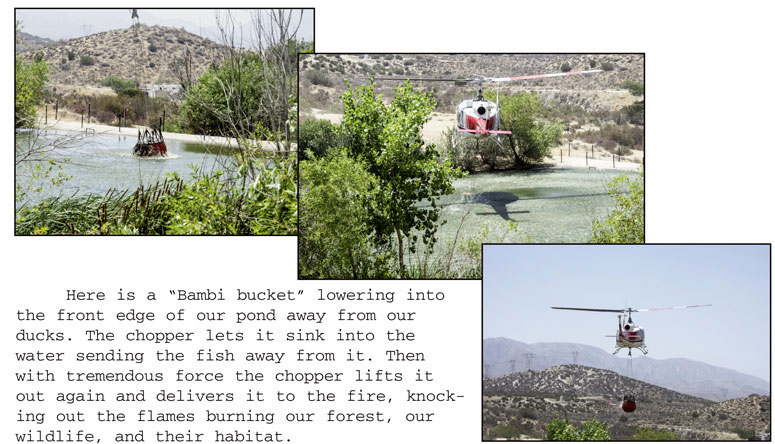 Check out this video of our new PC CODE 16 fire engine, the only one in the world right now! It was invented for our sanctuary by Phos Chek, the makers of the red fire retardant dropped from planes during a wildfire!
By donating you will receive a monthly newsletter from Leo.