Uplifting Person of the Day – Leo Grillo
~From UP Entertainment
Leo Grillo is an actor, but it's likely that you won't recognize him from movies or television. That's because Grillo is famous for something a little different: rescuing animals. He's made it his life's goal not to win an Oscar, but to care for abandoned animals.
Nearly 35 years ago, Grillo believed that he would be able to convince people to stop leaving dogs and cats in the forests and deserts of southern California. Despite his best efforts, people continued to drop off countless animals to fend for themselves in the wilderness.
Grillo would not accept defeat. He might not be able to stop people from leaving their animals on the side of the road, but he could make a vow to care for any animal that crossed his path.
D.E.L.T.A. Rescue receives no help from the government and relies solely on donor contributions.
Leo, I want to help continue to save abandoned cat and dog angels, and care for all their needs for life.
Your life-saving gift will help . . .
Rescue cats and dogs who are abandoned, or born, in the wilderness.
Love and care for them daily at our "no-kill" sanctuary.
Your gifts go directly to the animals… come see for yourself on one of our "MEMBERS-ONLY" tours.
For the animals,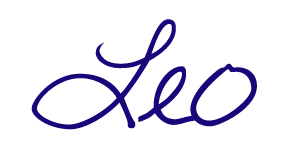 Leo Grillo, Founder