I cringe with guilt when I hear her name, as if we were lazy and we didn't get to know this gentle spirit before we named her.
With a flurry of desperate, deep desert rescues, Brindle was in a group of sick dogs who needed emergency care.
There was no time to be creative. So while she was hospitalized with that deadly tick fever, we kept calling her "the brindle." Then one day she looked up and weakly wagged her tail when she heard those words. She knew we were talking about her . . . and so she actually chose her own name!
Brindle was in a strange place, but she knew she was finally safe. All during her first year on this planet she was struggling just to find a morsel of food or a mouthful of water . . . and a quiet place to lay her head for a few hours . . . in the cruel desert that infested her with blood sucking, disease bearing ticks.
I love this planet. But nature is cruel to the individual, sacrificing her for "the good of the species." All that suffering . . . .
Brindle is one of the sweetest dogs at our sanctuary. She loves her life here, living in the community of our sanctuary. She has friends and neighbors and she meets others walking to and from our hospital for routine check ups and now, chronic care.
Brindle has had Lupus for 6-years, having to live indoors during the day and then outside when the sun goes down.
The first signs of this disease were severe pain from sun damage to her nose. With daily treatment, Brindle is pain free and full of joy. Not what nature had in store for her . . . !
For the last two-years Brindle has enjoyed regular trips to the hospital while being treated for an under active thyroid.
If you look at her picture, Brindle is the poster child of happiness here at our mountain-top sanctuary . . . dedicated to saving these most precious angels who otherwise would have suffered untold cruelties and died alone, often painfully, in the wilderness.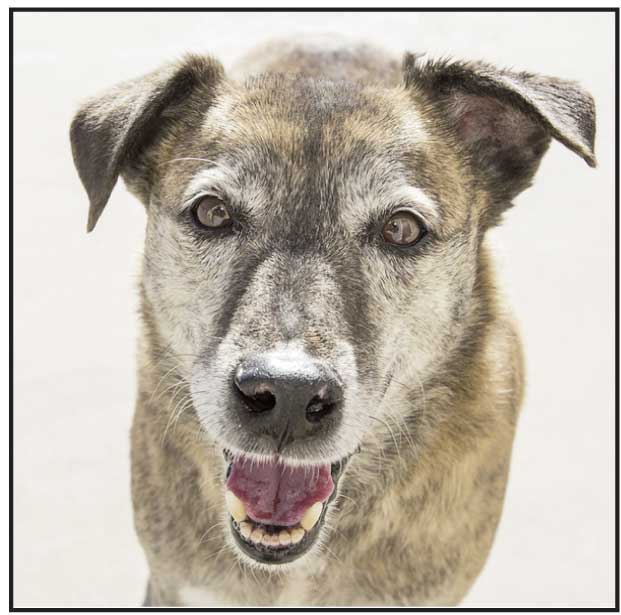 I have been doing this work, taking me off what I thought was my life's course, for 38-years now. If only we had the money, the wealth, of the famous ones that do far less than you do for the animals . . . .
But instead I have to weather the storms of financial issues, legal issues, bureaucratic government issues and other business that takes me away from my first love . . . these beloved animals.
Then I have a moment like yesterday that rips my heart out, but brings back into focus what the animals themselves think of all this, all our sacrifice, yours and mine.
Chaparral, a year-old long-haired red kitten, born of a feral mother I rescued from the desert last year, who hid from people since birth . . . was dying of FIP. He was lying there in our hospital not responding to anyone . . . until I arrived. He saw me, then he slowly dragged himself up my coat to my shoulder. And he rested his head next to mine.
I carried him around while he purred softly. I showed him the other animals, talking to him all the while as he fell asleep for the last time, in my arms. His last moment of joy, feeling the blanket of my love around his wrecked body, is what this is all about, and what keeps me fighting for each of these animals every day.
Brindle is happy now, but I fear the day we too have to say goodbye.
For all the animals,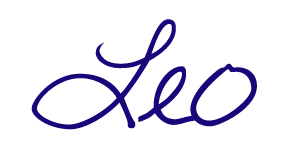 Leo Grillo, founder
PS: There is a reason we are on the top of a half-mile high mountain, close to the heavens . . . and only thanks to people like you can this righteous mission continue. With your monthly gifts to meet expenses, and with your bequest in your estate plans to keep us going well into the future, we will save countless innocent animals. Please send your most generous gift to our animals today.
Leo, I want to help continue to save abandoned cat and dog angels, and care for all their needs for life.
Your life-saving gift will help . . .
Rescue cats and dogs who are abandoned, or born, in the wilderness.
Love and care for them daily at our "no-kill" sanctuary.
Your gifts go directly to the animals… come see for yourself on one of our "MEMBERS-ONLY" tours.
For the animals,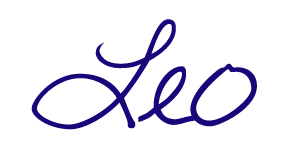 Leo Grillo, Founder