Our 800 cats live in three dozen air-conditioned indoor and outdoor catteries where they each enjoy three meals a day. The formerly feral cats now have a cozy place to sleep, and climbing trees to play on!
We do not receive any help from the government – not a dime! Our entire mission and all that it takes to run it and care for over 1,500 dogs & cats, is supported ONLY through donations from people just like you. Without your regular support, our "Camelot" would disappear forever.
Be sure to check with your employer, they may have a matching gift program that could double your gift! Your company personnel department will have the proper forms to fill out and send to us – it is very simple. An added bonus – employers like civic-minded employees on staff!
My job is to protect up to 1500 animals at our sanctuary no matter what happens in this crazy world. And to protect these animals and future rescues for decades to come. That is the reason I am always asking my partners, in the war against pet abandonment, to put our animals in their estate plans or life insurance, this is what keeps us going!
Please become part of our team that actually rescues hungry animals and shelters them without killing them! If we don't help these animals, nobody else will. Thank you for all your help.
For the animals,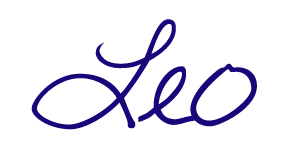 Leo Grillo, founder


Each of DELTA's buildings in our 115-acre sanctuary are protected by fire sprinklers inside and Forest Service fire pumps outside, as well as by DELTA's 5 fire engines and a water tender. There are also security guards 24/7 to protect all the animals and the hospital.
"Safety and security are my prime concerns. I promised these animals that they are safe now and that nothing terrible would ever happen to them again, and I intend on keeping my promise to each of them."
— Leo Grillo.