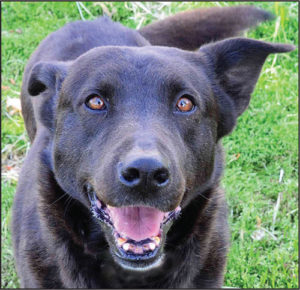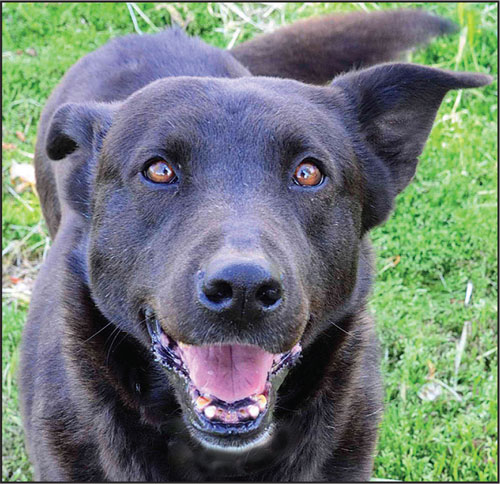 The dog and cat residents of the Super Sanctuary were all personally rescued in the wild by Leo Grillo, founder and president of D.E.L.T.A. Rescue. Abandoned, sick and slowly starving, they were days away from certain death.
Your donations go directly to the animals of the Super Sanctuary.
Being the first care-for-life facility, D.E.L.T.A. Rescue does not adopt out its rescued animals to the public. "I'd rather not be a hero, adopting out our animals and STEALING homes away from animals in the pound – wonderful animals who will be killed only because they can't find new homes," says Leo Grillo.
Estate Planning Donations:
Click on any link below to learn more about the many ways that you can leave a lasting gift to D.E.L.T.A. Rescue.
D.E.L.T.A. Rescue receives no help from the government and relies solely on donor contributions. Supporters may tour the Sanctuary at our scheduled members only tours. Donor Privacy Policy.
More than 800 dogs of all breeds, shapes and sizes live in huge yards that feature straw bale houses and a wading pool for those hot summer months.
The insulating quality of the straw bale houses keep the dogs cozy warm in the winter and nice and cool in the summer.
Specially trained attendants who look after the dogs, feed them the finest quality dog foods and provide them with fresh water, healthy food, treats, toys and affection. Since the dogs are spayed and neutered when they are rescued, males and females are "married", sharing their happy new lives of frolic and play without fear of hunger, thirst or abandonment.
The cats at D.E.L.T.A. Rescue live in houses with indoor/outdoor play areas.
While outdoors they travel from perched "condo" to perched "condo" on a series of suspended walkways, able to enjoy the fresh air and sunshine without the threat of predators.
We have two veterinary hospitals and a full time veterinary staff on the premises. We have state of the art equipment and are able to give the finest care possible to all the residents of the Super Sanctuary.
"Animals are people to me" says founder, Leo Grillo. "And as such, we will not condone the disposing of pets any more than the disposing of children." And thus, D.E.L.T.A. Rescue is the only organization that absolutely refuses to accept animals from the public when they want to give them up. Instead, D.E.L.T.A. Rescue became the first no-kill, care-for-life organization in the world, and rescues only animals that are abandoned in the wilderness.
---
Bequests to DELTA Rescue

When you decide to leave assets to D.E.L.T.A Rescue in your will or trust you are making a BEQUEST. You can name D.E.L.T.A. Rescue in a variety of ways: as either a direct beneficiary of specific assets such as real estate, art, jewelry, Certificates of Deposit, cash, etc., or as a beneficiary of a percentage or lump sum of your assets. For example if you wished to leave 50% of your assets to your family or friends and 50% to D.E.L.T.A. Rescue. Learn more
Designate D.E.L.T.A. Rescue as a Beneficiary of Securities Funds, Bank Accounts or Pension/Retirement Plans
For specific types of assets, such as stocks and bonds, bank accounts, pension or retirement plans, you can designate D.E.L.T.A. Rescue as a beneficiary and avoid probate (and save fees) on these assets. These types of accounts make excellent charitable gifts because the funds in these accounts become non-taxable if they are transferred to a tax exempt organization like D.E.L.T.A. Rescue.
Gifts of Bank Accounts or Securities Account that include DELTA Rescue

One simple way you can include D.E.L.T.A. Rescue in your estate plans is by designating us as a beneficiary of your securities or bank accounts. All you need to do is to fill out a "Transfer upon Death" or "Pay on Death" form provided by your financial institution. This approach is a simple and low cost way of making a lasting contribution to D.E.L.T.A. Rescue. Upon your death, the specific gift will pass to D.E.L.T.A. Rescue directly from your financial institution. Most States permit this approach but not all.
For example, Sylvia M. had prepared a will and living trust naming her three children as the beneficiaries of all of her assets which included her home and art collection. Sylvia however was a long time supporter of D.E.L..T. A.. Rescue and wished to leave something for the animals. She had several Certificate of Deposits at her bank. She designated D.E.L.T.A. Rescue as a beneficiary of those accounts by filling out a transfer upon death form at her bank. Upon her passing the CD's were paid directly by the bank to D.E.L.T.A. Rescue.
Gift of Retirement /Pension Fund Contributions

Your pension account is designed to benefit you during your retirement. What happens if you pass away with funds remaining in your account? Did you know that you could name a charity like D.E.L.T.A. Rescue as a beneficiary to that account? Did you also know that your heirs may have to pay both income tax and estate tax on the money in your retirement account should you pass away before all the funds are disbursed?Retirement Accounts are tax-deferred, meaning that income tax is not paid on the funds in the account, until those funds are distributed. Because D.E.L.T.A. Rescue is a tax exempt organization, distribution from your retirement account to D.E.L.T.A. Rescue would be tax free. This option has the added benefit to your estate and heirs as the value of the contribution reduces the taxable estate.
To designate D.E.L.T.A. Rescue as a beneficiary of your retirement or pension account simply request and fill out a beneficiary account form from your retirement fund manager.
Designate D.E.L.T.A. Rescue as the Beneficiary or "Owner" of your Life Insurance Policy
You can either designate D.E.L.T.A. Rescue as a beneficiary of all or a portion of the policy proceeds. This is a simple, cost effective procedure and will keep the insurance proceeds out of probate . An estate tax deduction is permitted for up to 100% of the proceeds received by D.E.L.T.A. Rescue which can save your estate substantial taxes and leave more for your heirs. Simply contact your insurance carrier and request a beneficiary form.
Charitable Remainder Trust (CRT) Contributions

Another way to give donations to DELTA Rescue is a Charitable Remainder Trust (CRT), is a way that you can make a significant future gift to D.E.L.T.A. Rescue now while receiving either a fixed income (Charitable Remainder Annuity Trust—CRAT) or a variable income (Charitable Remainder Uni-trust—CRUT) from the value of the assets placed in the trust. These kinds of trusts have a great advantage over simply making an outright gift while you live or in your will. That advantage is the present tax deduction. Not only are you eligible to take a charitable tax deduction for the value of the gift but you avoid paying capital gains tax on the appreciated value of the asset, (for example you own a rental property that you bought for $70,000 in 1980, it's now worth $150,000. If you were to sell that property today, you pay tax on the increased value of $110,000).
Matching Gift arrangements with DELTA Rescue SuperSanctuary

Did you know that many corporation have "Matching Gift" arrangements with D.E.L.T. A. Rescue? This means that if you wish to make a donation to D.E.L.T.A. Rescue, your corporation may match that gift 1 or 2 times! In other words with your matching gift donation, you are at least doubling your gift the D.E.L.T.A. Rescue. Matching gifts encourage employees to give and enable them to direct a portion of company monies that have been earmarked for charitable donations.
How to Name DELTA Rescue Super Sanctuary as Your Beneficiary for your Will, Trust or Bank Accounts
Please use the following information to fill out your beneficiary forms:
Name of the Organization: Dedication & Everlasting Love To Animals

Address: PO Box 9, Glendale, California 91209

Tax Id # 95-3759277

Legal Language: Dedication & Everlasting Love To Animals, a 501 C(3), public benefit corporation, organized and existing under the laws of the State of California, with a principal business address of P.O. Box 9, Glendale, California 91209
Retained Life Estate to DELTA Rescue Super Sanctuary
You can give your home, farm or other real estate to D.E.L.T.A. Rescue now, continue to use or live in that property until your death (or some shorter term, if that is what you specify), and receive substantial charitable income tax deductions and gift/estate tax savings. After your lifetime D.E.L.T.A. Rescue will sell your property and use the proceeds to continue our mission of saving abandoned pets.
Companion Trust Program
D.E.L.T.A. Rescue also has a special program for donors who wish to either 1) leave their home to us in their will or trust and who wish to enter into a life estate agreement with us; 2) or who are concerned about the continued care of their beloved pets after their passing. It's called our "Companion Trust Program" and is designed as a way to continue to care for your pets for as long as they live after you die.
Many people contact us hoping that we will take their pets and move them to our Super Shelter at the time of their passing. While we understand your concern relative to the continued care of your beloved animals—we have found that moving your pets is traumatic. They are already grieving from the loss of their friend/their family and then they are taken from the home that they love and moved to an environment that is very different from where they have lived their lives.
Our Companion Trust Program was created to address your concerns about the long term care of your beloved pets. Please understand however that the continued care of your pet is a very expensive undertaking for our organization. That is why we ask that if you wish to participate in the Companion Trust Program, that you make arrangements as part of your planning to either: set aside a fixed sum of money to offset our long term care costs, or with the tax savings that come from your gift, obtain a life insurance policy that will offset the cost of caring for your pet through their lifetime in your home. Our Planned Giving Expert can offer you a care cost estimate, based on the ages and number of pets you have in your home and discuss other options with you.
Current Gifts of Appreciated Securities
Current Gifts of appreciated stocks or mutual funds offer a quick, easy and tax-efficient way to make lasting contribution to D.E.L.T.A. Rescue.
When you make a gift of stocks or other securities to D.E.L.T.A. Rescue you are eligible to take an income tax deduction of up to 30% of your adjusted gross income. Any excess can be carried over for up to 5 years. Additionally when you donate your appreciated security you will avoid the capital gains taxes you would have paid if you had sold the security outright.
For example, Mr. and Mrs. Jones purchased $2500 worth of ABC Stock in 1988. The value of that stock today is $12,500. Mr. and Mrs. Jones had been long time supporters of D.E.L.T.A. Rescue and wanted to make a lasting gift to the organization while they were alive. They gifted their stock to D.E.L.T.A. Rescue and realized a tax savings. They were able top take a $12,500 deduction on their federal income taxes, saving between $1,500 to $3,800 in taxes (depending on their tax bracket). They also avoided a capital gains tax of $750.
D.E.L.T.A. Rescue receives no help from the government and relies solely on donor contributions. Supporters may tour the Sanctuary at our scheduled members only tours.
We need your support!
We are happy to have our lawyer help answer any questions you may have.