Doing The Right Thing For The Animals
---
Please Donate What Your Heart Tells You To . . .
---
One of our vets is teaching now. But before she left, she asked me if she could do a study on our cats and feline stomatitis, a very painful mouth disease. Dr. Joanne Sohn just got her paper published in the Journal of the American Animal Hospital Association. If you have a cat with this disease please tell your vet to read the article.
Being the largest care-for-life animal sanctuary in the world, we are unique in many ways. Nobody else has complete medical records of thousands of animals, sometimes from birth to death, which contain the constantly documented progress of each condition or disease.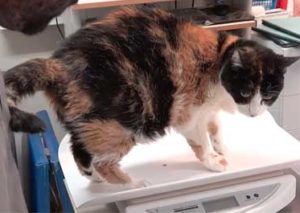 We have already saved countless lives, both animal and human, through our work in establishing the world's first kidney dialysis treatment for cats and dogs with UC Davis.
Good work catches on like wildfire. Our good work with thousands of animals rescued in the wilderness has already helped other animals, and people too.  This will continue to grow and spread as long as we do the right thing for the animals. And with your including our animals in your estate plans, there is no telling how far reaching our mission will be someday!
For the animals,
Leo Grillo, founder